No matter what you're cooking you are sure to see, and taste, the difference Watkins can make!
What are Your Favorite Watkins Herbs & Spices?
We used some of ours to make this delicious Roast Chicken!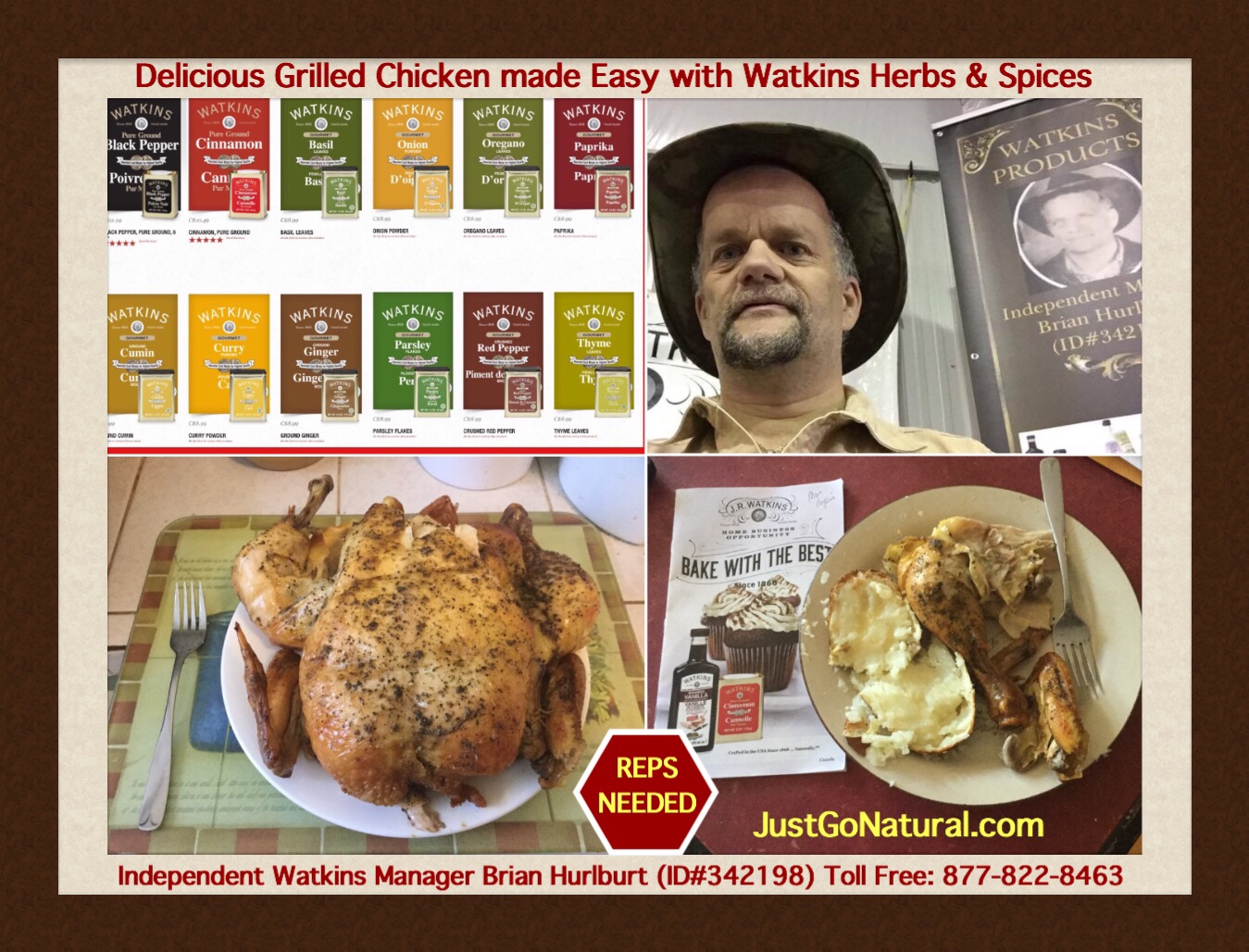 Incredible flavours come not from quick cooked, store bought, barbecued poulets, but from larger, more mature Chickens bought straight from the farm, or local butcher shop! Ours come from Leblanc Meats in Memramcook, New Brunswick. Once you have the right bird, sprinkle with Your Favorite Watkins Herbs & Spices. We generally begin by sprinkling with Watkins Grapeseed Oil, then peppering with Watkins Black Pepper, Basil, Oregano, Thyme, Onion, Paprika, Parsley, and sometimes for extra Flavour even a little sprinkle of Watkins Curry and Red Pepper! Our own little blend of Watkins Hebs & Spices! We don't use them all, all the time, we often vary them, blending all the various flavours in unique ways that provide Gourmet, decadent, taste treats! It's incredible! No wonder so many people love Watkins Herbs & Spices, and no wonder we need Reps!
To find all these Herbs & Spices in our Watkins Products Catalog … ((Click Here))
To discover how You can join our Team and earn an income with Watkins Products… ((Click Here))