We Ranked 7th Place for Team Sales in April 2016!
We've been so blessed, to be able to lead a Team of such incredible Watkins Products Consultants, to Travel to Luxury Resorts like The Raddison Blu in St. Martins in the Caribbean (2014), like Secrets Playa Mujeres Resort (2015), like the Iberostar Playa Mita (April 2016), and the Riu Palace in Las Cabos San Lucas (Coming in April 2017). It is absolutely incredible to be part of this, to have N ever growing number of Team Members join us on these Trips, and see them as they grow and develop their own successful Businesses with Watkins Products.
While our Team of about 600 Watkins Products Consultants spans many of the Canadian Provinces and US States, we still only represent about 2-3% of the total number of Watkins Products Consultants. Yet, our Team consistently produces record numbers! Over the past 3-4 Years, 20-30% of the Annual Trip Earners come from our Team, as do many of the Annual Awards and Recognition of Watkins Top Performers.
It's Incredible!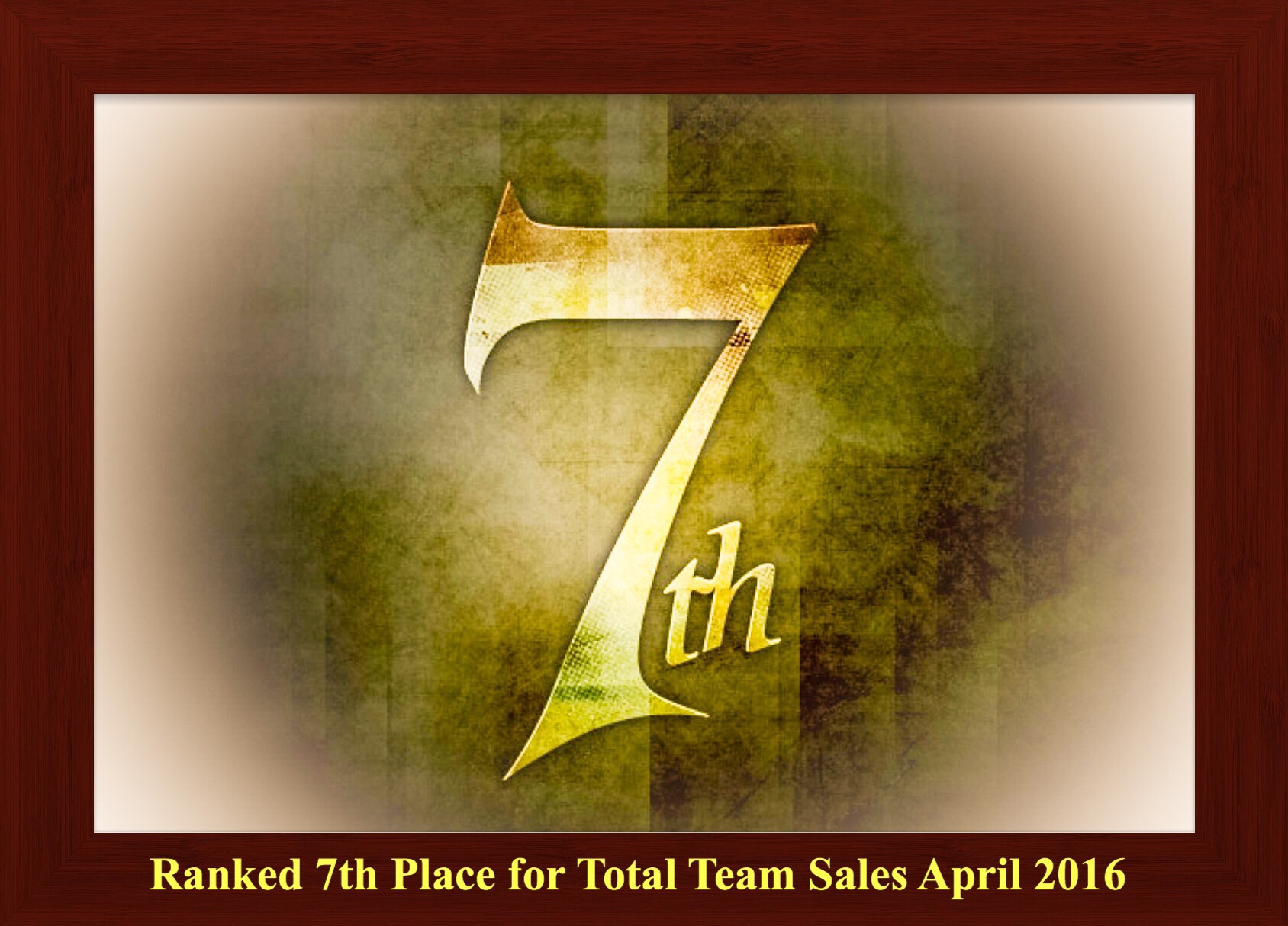 Now, in April 2016, We worked together to move well into Watkins Top 10 Teams for Sales! While the Official Numbers have not yet been released, we have it on good Authority that in April 2016, We Ranked #7 for Team Sales! That's pretty impressive considering we only make up 2-3% of Watkins total number of Watkins Products Consultants.
We, our Team of Watkins Products Consultants, focus on the Sale of Watkins Products combined with top notch Customer Service and we are thankful and forever indebted to both our Consultants and Watkins Products Customers. Customers who have trusted Watkins Products for Generations, ever since 1868.
Watkins, we believe, was the first Company to ever offer a 100% Satisfaction Money Back Guarantee, which covers all Watkins Products sold by our Watkins Products Consultants. This not only guarantees Quality Products at economical prices, it also insure our Watkins Products Consultants rest easy at night, knowing their Customers are not only getting the best ingredients with the square at of terms, they also know that should someone not be happy with their purchase, they can rely on Watkins "No Hassle" Satisfaction Money Back Guarantee to make it right!
All of this combines to create two things, ever growing Customer Demand and an ever growing demand for new Watkins Products Consultants! Watkins Products Consultants enjoy this opportunity not only in seeing the smiling faces of their Watkins Products Customers and Team Members, but also with earnings of up to 47% (or more) and the opportunity to enjoy Luxury, All Inclusive, Vacations like those already mentioned.
Should You, or someone You know, want more information on earning an income with Watkins Products, we invite You to contact us at 877-822-8463 (Toll Free) or to get back with the person who shared this Blog Post with You!