Michelle Hurlburt joined Watkins in November 2011 to get her Watkins Products at a discount! Knowing that She could get Her Watkins Membership for $39.95 and save from 25% – 40% on Her own Watkins Products, and having a family Member who has gluten allergies that would be helped by using Watkins Products, Michelle paid the $39.95 and got Her Watkins Membership. Michelle liked the fact that She could get Her Membership and order what She wanted when she wanted and still save at least 25% and not have to worry about monthly quotas or minimum order sizes. Watkins allows people to pay $39.95 for a Watkins Membership and imposes no minimum order, nor monthly quotas, in order to maintain their Watkins Membership. So many people simply get their Watkins Membership to save up to 40% on their own Watkins Products.
However, although Michelle Hurlburt joined Watkins just for Her own discount, She soon saw the Customer demand and emailed Me as Her Sponsor and said "I'm just going to do whatever you tell me to"! As Michelle is also my Niece, it took me back! I wanted to see Her succeed, but didn't really want to assume that type of personal responsibility! However, I did, and when I made a suggestion Michelle trusted me enough to act on it!  Together We've worked to help Michelle grow Her Watkins Business at a rate of three times faster than our own Business!!!
In Michelle's first three months She became a Watkins Manager, and began holding Watkins Tasting Events and setting up at Community Events where She began to find others interested in becoming Watkins Associates. In the first half of 2012 Michelle had incredible personal sales and began to grow a successful Watkins Team that generated nearly $35,000 in Sales! With this came great rewards for Michelle, who attended Watkins Leadership Conference in April 2012, and also qualified for Watkins Grand Prize Trip to the FireSky Resort & Spa in Scottsdale, Arizona in April 2013. Now Michelle is working on a second Trip for Her partner!
Then in July 2012 Michelle had one of Watkins Consultants, Denise E. Leblanc, become her first Manager! Then in August 2012 Michelle Hurlburt qualified as a Watkins All Star!!!
To qualify as a Watkins All Star a Watkins Consultant must have a Watkins Sales Team of at least 12 Associates, with at least 30,000 Group Product Sales, and an increase over the previous year!
Although Watkins doesn't officially recognize Watkins All Stars till after the end of the calendar year, Michelle Hurlburt has reached the qualifications and continues to grow Her Watkins Team and Business! So, we wanted to congratulate Michelle on all her successes! (As Her Uncle, Michelle has always been an All Star to me!)
If you know Michelle Hurlburt, or your in the Port Maitland or Yarmouth, Nova Scotia area…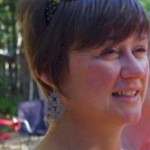 Contact Watkins Manager,
& All Star Michelle Hurlburt
for Watkins Products & Recipes
PH: 877-944-7332
Or Shop Online at
Michelle's Online Watkins Store