Later today, 1 December 2011, Santa will be at the Mall in Digby, Nova Scotia, 3pm – 7pm.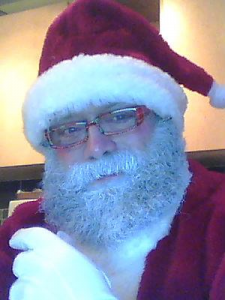 Santa Is Coming To Town (The Town Of Digby) and We're Going To Be There With Watkins Products!
Also at the Mall today will be Annapolis Valley Radio, AVR , and the Digby Lions Club Crafters and Farmers Market will be open from 3pm – 7pm today and again from 9am – 4pm on Saturdays and 10am – 4pm on Sundays from now till Christmas Eve!
We're pleased to announce that our Watkins Associates will be on hand at the Market to care for your Watkins Products needs. Be sure to come in early to insure we're able to get you the Watkins Products you need this December.
Our Watkins Associates will have Watkins Products on hand for your shopping needs, and will order your Watkins Products if the Watkins Product is not on hand. Remember it takes two weeks for Ordered Watkins Products to be picked up, or delivered, and for Watkins Products ordered and wanted before Christmas, the cut off for Christmas Orders is December 7th, 2011.