With Products Like These… No Wonder We Need Reps!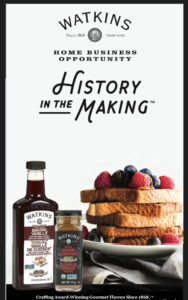 Looking for Watkins Food Products?
CLICK HERE TO SHOP NOW
Looking for Non-Food Watkins Products?
Follow these steps…
Click the "Shop Non-Food" Link Below
Then Click the Flag for Your Country
Then Click "Sign In/Create Account"
From there just follow the prompts
When asked for Sponsors ID# please use 342198.
Have questions please contact us