With the coming of Fall, followed by Winter, it's soon going to be Popcorn Season! Nothing quite like curling up on the couch with your favourite movie and a big bowl of Popcorn!

Now, imagine that topped with your favourite flavour! Watkins makes three flavours!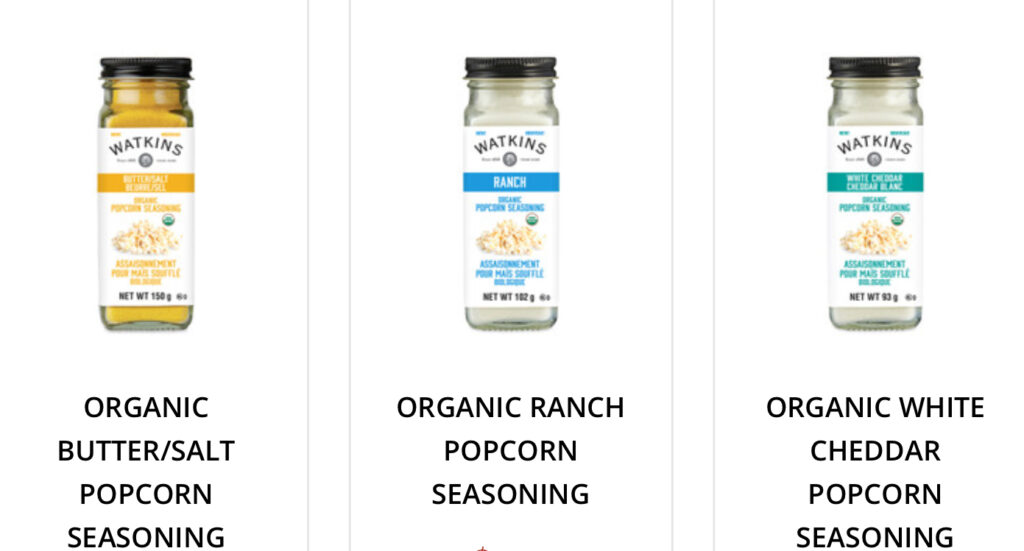 Now! How easy would that be to sell!?
With Products like that! No wonder we need Watkins Products Consultants!
For More Info … 877-822-8463 or Click Here Now