Tis the Season, Merry Christmas To All Our Watkins Products Customers and Consultants!
A time to reflect,
A time to enjoy,
A time to be thankful,
A time for family,
A time for me,
To thank You!
Despite having many challenges, both personally, and professionally, in 2013,
this has been our best Business Year ever and that would never of happened if it were not for You! (Thank You)
Now, take time for the things that matter most, friends, family, and you!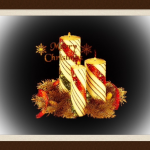 May You have a Bright and Merry Holiday Season.
In closing I'd like to wish You, and Yours, a Very Merry Christmas!!!


Independent Watkins Manager
Brian Hurlburt (ID#342198)
Toll Free 877-822-8463