This one makes me a little jealous! I'm one of those people who can not have seeds and nuts due to dietary issues, but this Maple Pecan Pie is so awesome I just had to share it with You!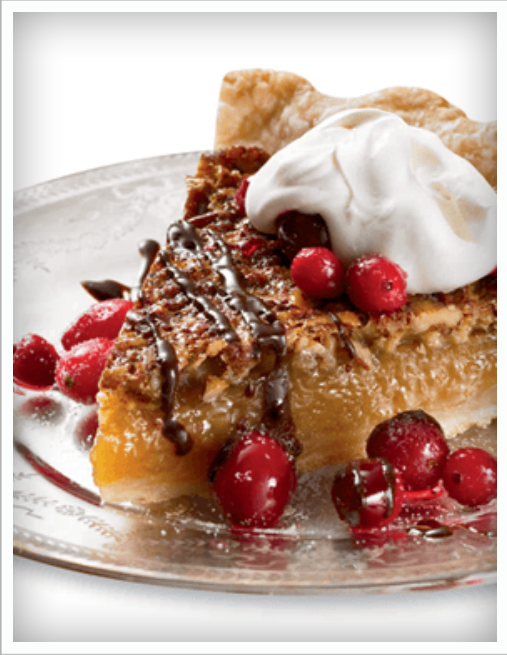 Ingredients
Pastry
1 cup/250 mL all-purpose flour
1/3 cup plus 1 tbsp/100 mL shortening
1/8 tsp/0.6 mL salt
1/3 cup/80 mL cold water
1/2 tsp/2.5 mL Watkins Original Gourmet Baking Vanilla

Filling
3/4 cup/180 mL Homemade Maple Syrup (see recipe below)
1/4 cup/60 mL light corn syrup
2/3 cup/160 mL sugar
1/3 cup/80 mL melted butter
3 eggs
1/2 tsp/2.5 mL salt
1 cup/250 mL chopped pecans

Homemade Maple Syrup
1 cup/250 mL packed brown sugar
1 cup/250 mL granulated sugar
1 cup/250 mL water
1/8 tsp/0.6 mL salt
1/2 tsp/2.5 mL Watkins Imitation Maple Extract

Chocolate Drizzle
1 tbsp/15 mL baking cocoa
1 tbsp/15 mL powdered sugar
1 tbsp/15 mL shortening
Directions…
Pastry: Mix flour, salt and shortening. Stir extract into water; add to flour mixture. Mix until dough forms a ball. Roll dough on floured surface. Put pastry into a 9-inch/23-cm pie pan. Flute edges.
Filling: Heat oven to 350°/180° C. Beat the syrups, sugar, butter, egg and salt in bowl with mixer until smooth. Stir in pecans. Pour into pastry-lined pie pan. Cover edge of crust with foil to prevent excessive browning. Remove during last 15 minutes of baking. Bake for 40 to 50 minutes or until set. Cool 15 minutes. Drizzle Chocolate Icing (below) over the top.
Syrup: Combine sugars, water and salt in saucepan. Bring to a boil. Remove from heat and add the maple extract. Cool.
Drizzle: Melt shortening in microwave. Stir in cocoa and sugar until smooth. Cool until it thickens. Drizzle over top of pie.
Hope You enjoy this Recipe, please post your feedback in the Comments below.