The following is a list of our Team Members who, with the help of their Teams, earned 2014 Awards.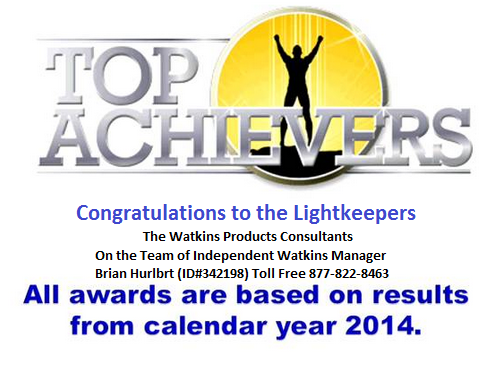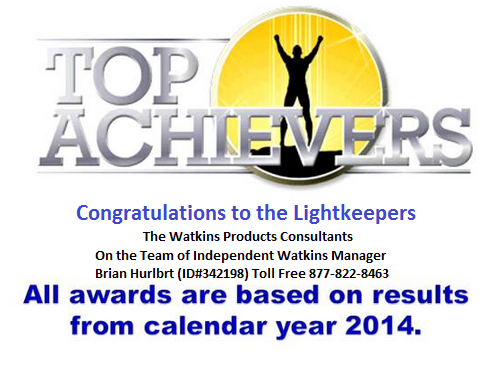 These Awards are based on the Category the Recipient as of January 2014
and What They, and their Teams, accomplished in 2014.
New Category this Year are the Point Circle Awards!
Awarded to those who had Total Team Points (AKA: Total Downline Points) of…
50,000 Point Circle – Michelle Hurlburt
100,000 Point Circle – Sue Lessard
250,000 Point Circle – Brian Hurlburt
1st Place Top Consultant for 2014 was Kim Sergeant
and 5th Place went to Debbie Brooks
The 1st Place Manager for 2014 was Sue Lessard
With the 1st Place Bronze Manager Award going to Brian Hurlburt
The next Category of Award Winners is for…
Total Downline Sponsoring and in the
Consultant Category was
1st Place Kim Sergeant with 74 New Team Members
2nd Place was Justice Carlin with 31 New Team Members
In the
Manager Category
Sue Lessard was 1st Place for Top Downline Sponsoring with 242 New Consultants
In the
Bronze Manager Category, taking 1st Place was Brian Hurlburt with a total of 348 New Consultants
Each Year 1 New Manager is selected, based on Sponsoring, Volume, and Team Growth,
and for the Year 2014, the person who earned the Award for
New Manager of the Year was Kim Sergeant
Sue Lessard tied for the 2nd Place for TOP PERSONAL SPONSORING with 115 personally sponsored New Consultants.
Sue Lessard also received the Double 52 Club Award,
and was one of just 3 People to Personally Sponsored 104, or more, New Consultants.
Also winning Awards, in our upline Management Team was
1st Place Silver Manager Dawn Thompson
1st Place Gold Manager Joyce Antypowich
1st Place Gold Executive Karen & Keith Hagen
Finally, each Year one Distinguished Leader is named the Leader of the Year
The Leader of the Year for 2014 was Karen & Keith Hagen (Gold Executives)
My apologies for any errors, or omissions, and a BIG THANK YOU to ALL our TEAM MEMBERS.
Now… It's your Turn! Chances are if you've read this far You've at least asked Yourself, Can I do it!? and, Does it really Work?
The Answer to both Questions is YES!!!
Who do you know, who would make a Good Consultant?
Maybe You, or Someone You know?
Get More Information Here
Hope you enjoy the Recipe!
Have Questions?
Contact Me…

Independent Watkins Manager
Brian Hurlburt (ID#342198)
Toll Free 877-822-8463