KEY LIME THUMBPRINT COOKIES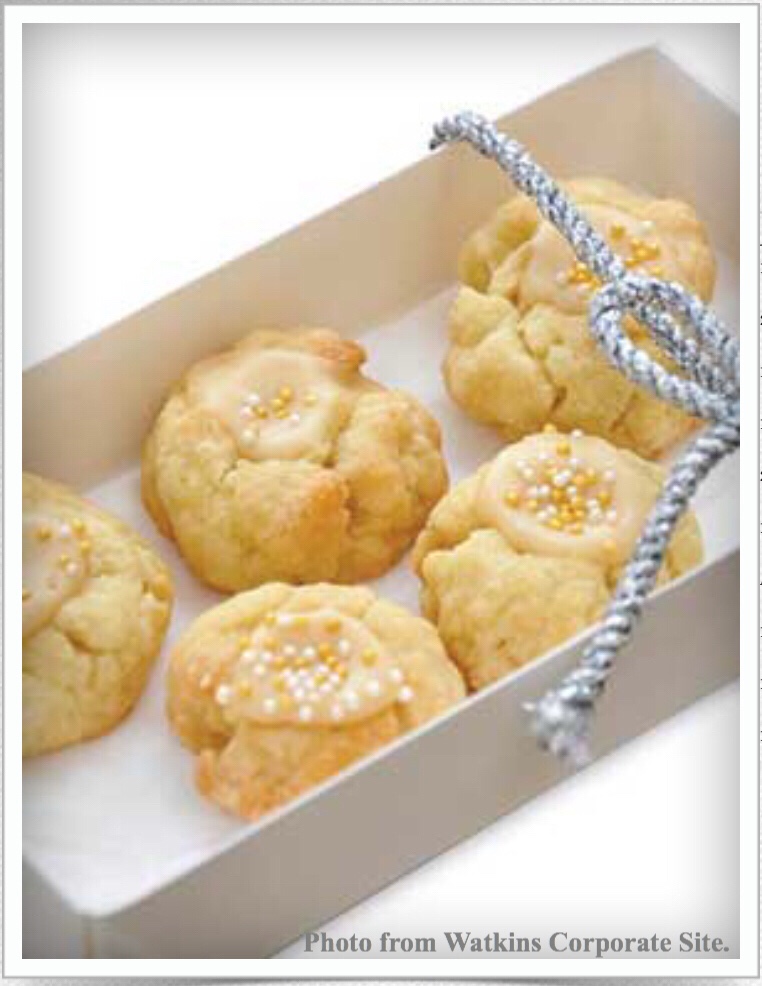 Ingredients
1 cup/250 mL unsalted sweet cream butter
2/3 cup/160 mL light brown sugar
1 tsp/5 mL Watkins Original Gourmet Baking Vanilla
1 large egg yolk
2 1/4 cups/560 mL all-purpose flour
1/2 tsp/2.5 mL salt
Lime Filling:
1 cup/250 mL premium white chocolate chips
1/2 cup/125 mL sweetened condensed milk
1 1/2 tsp/7.5 mL Watkins Pure Lime Extract
Directions:
Beat butter until creamed. Add brown sugar and beat until fluffy. Stir in vanilla and egg yolk until well-combined. Add flour and salt gradually. Chill dough for 30 minutes. Preheat oven to 350°F/180°C and line cookie sheets with parchment paper. Roll cookie dough into approximately 1-inch/2.5-cm apart. Bake cookies for 10-12 minutes and cool completely on pan.
Lime Filling: in small saucepan over medium-low heat, combine white chocolate chips and condensed milk. Stir frequently until chocolate is melted and ingredients are well-combined. Mix in lime extract. Spoon filling into thumbprints of cookies; sprinkles are optional. Allow to cool completely before serving.
Do You love Watkins Products? If asked to suggest a Watkins Product to help meet a Friends Needs would You? Has it been awhile since You saw someone with Watkins Products in Your Area? Yes! Then perhaps You'd make a good Watkins Products Consultant! For More Info Call Toll Free 877-822-8463 and to View our Watkins Products Catalog… (Click Here)