Gluten Free Watkins Products are another way Watkins is working to address the growing number of Special Food Considerations and Food Sensitivities faced by today's Customer.
Some people have an acute sensitivity to gluten, a protein present in wheat and some other grains.
Some of these people may also be bothered by distilled white vinegar which is made from grain- based alcohol, and although there are varying schools of thought on whether gluten-sensitive individuals should use products containing distilled white vinegar .
So, although the vinegar used by Watkins is, to the best of our knowledge, gluten-free, it is our position that this choice is up to the individual and his/her health care provider, and to that end we're providing a separate list of products containing vinegar, which is found after this Gluten-Free list.
Therefore, the products listed below, do not contain distilled white vinegar, and are, to the best of our knowledge…
Free of gluten and/or gluten derivatives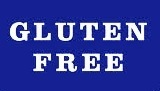 Watkins Gluten Free Products:
Baking Cocoa
Baking Powder
Black Pepper and Pepper Blends
Cinnamon
Cooking Spray
Dessert Mixes
Extracts:
Caramel
Peanut Butter
Grape Seed Oils
Gourmet Herbs and Spices
Liquid Spices
Sea Salt
Seasoning Salts
Snack & Dip Seasonings:
Cucumber & Dill
Garlic & Dill
Salsa & Sour Cream
Tomato & Horseradish
Soup Bases
Beef
Chicken
Cream

The products listed below contain distilled white vinegar or vinegar solids. Our supplier has stated that "to the best of our knowledge, no gluten is present" in the distilled white vinegar used by Watkins. However, we provide this list as a service to those who choose to avoid vinegar.

Products Containing Vinegar
BBQ Sauce
Meat Magic

Although We've done our best to list products here with as much accuracy as possible, Watkins continues to introduce new Watkins Products, and eliminate others, so this may not be a complete list. So, we encourage you to contact Watkins for product specific questions.
Watkins strives to be transparent and provide in depth product information and the best way to get information about specific Watkins Products and the ingredients in Watkins Products is to phone 1-800-WATKINS (928-5467) or view the specific Product Ingredients at JustGoNatural.com
Of course, you are also welcome to contact me…
Independent Watkins Manager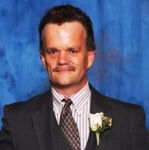 Brian Hurlburt (ID#342198)
Toll Free 1-877-822-8463