Give Me 2 Hours a Day and I'll show You how to turn it into $10,000.00 a Year! We currently have 10 Independent Watkins Products Managers on our Team, with 4 others Qualifying this month! The Avg. Watkins Manager earns $10,000.00 / Year in Bonus Income and a recent Poll shows our Team Members spend about 2 hours a Day on Watkins!
Some Weeks we may do very little, other times we may do more, but when I recently Polled our Team Members those who responded stated that they spend an average of 13 – 15 Hours a Week on their Watkins Business. While the Most productive Managers are spending more, averaging 2-3 Hours a Day, they are the ones who also earn the most and have also qualified to go with us on the Watkins Grand Prize Trip to the Ibrostar Playa Mita in Mexico in April 2016.
Few, if any of our Watkins Products Consultants had any previous Sales Experience, they simply enjoy working with people and have taken our suggestions and applied them in their Businesses. We work together as a Team, to insure everyone learns, and earns, with their Watkins Products Business.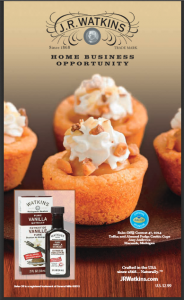 So, if You, or someone you know, enjoys working with people and would like to put the 147  Year Branding, and Incredible History and Power of Watkins Products to work for You, please contact me today and we'll see if this is the right fit for You too!
Please contact me…

Independent Watkins Products Manager
Brian Hurlburt (ID#342198)
Toll Free 877-822-8463