Recently one of the oldest and most respected direct sales Companies has met it's demise!
The Fuller Brush Company recently declared Bankruptcy!
Fuller Brush, the cleaning-products maker, based in Great Bend, Kansas, listed assets and debt of as much as $50 million each in Chapter 11 documents filed during February in U.S. Bankruptcy Court in Manhattan.
I've always held good feelings toward Fuller Brush, as the Company founder Alfred C. Fuller was born in in Welsford, Kings County, NS in 1885.
I'm originally from Yarmouth, Nova Scotia, home of the Pelton-Fuller House, the summer home of Alfred C. Fuller and Mary Pelton, His Wife, who was also a Yarmouth native.
The Fullers married in 1932 and resided during their married life in West Hartford, Connecticut. They were frequent visitors to Yarmouth, visiting Mary Fuller's mother during the remainder of her life, and then as summer residents in the family home for many years. Alfred Fuller passed away in 1973, but his widow continued to spend summers here until 1994, when ill health precluded further visits.
(More Info at Pelton-Fuller House)
So, seeing the Fuller Brush Company in such desperate shape, sadden my heart!
However, knowing that there are thousands of Fuller Brush Men and Women out there who may be looking for a new Home, prompts me to write this Blog Post! That, and the fact that prior to the Fuller Brush bankruptcy announcement we had Ansel Boggs, from South Carolina, join our Watkins Team! Ansel Boggs, has been a Fuller Brush Man for a number of years and sees the great opportunity Watkins has to offer!
We believe that Watkins offers not only a great opportunity but also provides a place for the Fuller Brush Man (and Woman) to Find a New Home, With JR Watkins Products Company!
If your looking for natural, organic, gourmet, and grocery items, or your looking for a great part, or full time, income with flexible hours I invite You to contact me, whether Your a Fuller Brush Man, or Woman, looking for a new home, or you just want a great way to earn some extra income, I'd love to answer your questions and help you to determine if JR Watkins Products Company is the right home for You too?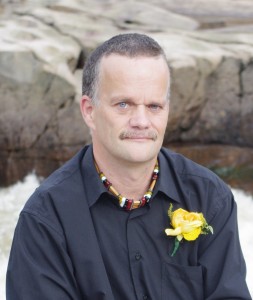 Please contact
Bronze Watkins Manager,
Brian Hurlburt, ID#342198,
Toll Free 877-822-8463
You may also want to …
Visit Our Online Store