With Watkins Salad Dressing Mixes it makes meal prep easy, and delicious!

Simply mix it with a 1/2 cup of oil, and a 1/4 cup each of vinegar and water. Total 1 Cup.

Now, You can use that on your Salad! Simple! Right?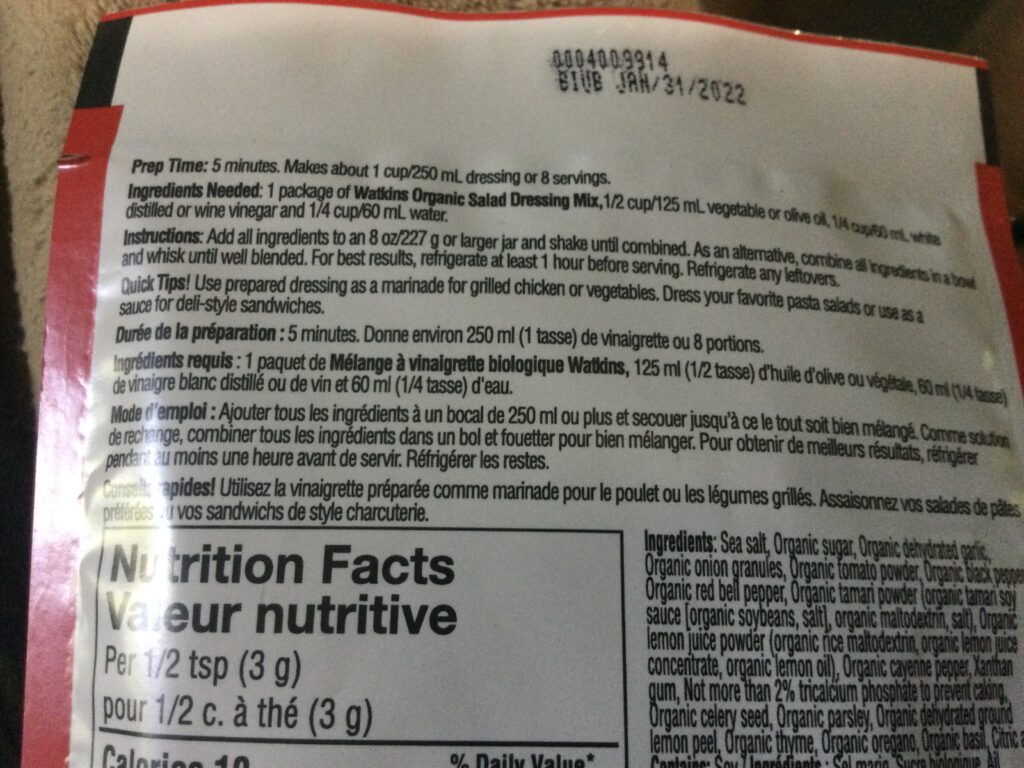 Watkins Salad Dressing Mix
However, it doesn't stop there! Learn to Play with Your Food!
Look at what we did over at Briden Farm…

With Products like this… No wonder we need Reps!
If You, or someone You know, would make a great Watkins Rep please call
Independent Watkins Products Executive Brian Hurlburt (ID#342198) 877-822-8463