We're very pleased to announce the newest Watkins Manager on our Team.
Denise E. Leblanc joined our Watkins Products Sales Team in May 2012 with Alexandra Dawn Rodgerson as Her Watkins Sponsor, and Michelle Hurlburt as Her Watkins Manager.
Incredibly Denise E. Leblanc reached 2,000 Product Points, approximately $3,000 in Watkins Products Sales in Her first full month, June 2012, with Watkins!
Continued to excel and repeated Her success in Her second full month, July 2012, with Watkins and Her success continues!
Denise says, "I joined Watkins for a little side project. It seemed like a fool proof plan since I was a customer and already enjoyed the products. I then decided that I would try to sell the products and earn extra money. I quickly realized that by following the advice from my upline managers and talking about the products to others, the Watkins brand sells itself. I love seeing people's reaction towards the products and how Watkins has helped them in their daily lives. It is fun, easy and very rewarding!"
Very rewarding indeed! By the end of Denise's second full month with Watkins She had racked up an amazing 10,000 Performance Reward Points! Which means that in just two months She was about a third of the way toward earning Watkins Grand Prize Trip to the FireSky Resort and Spa and by holding Watkins Good Tasting Events and attending Exhibitions and Community Events Denise has begun to develop Her Watkins Sales Team and is certainly doing wonders with Watkins!
We look forward to watching Denise E. Leblanc as She continues to advance and move forward in Her future with Watkins!
Denise is poised to be the first of our Watkins Team Members to receive Watkins New Manager Bonus of up to $500 per month for up to 12 months! Earn Watkins Grand Prize Trip to Scottsdale, Arizona. As well as develop a secure and rewarding future with Watkins!
If You know Denise E. Leblanc, or if Your in the Argyle or Pubnico areas of Nova Scotia we encourage you to contact Denise for all your Watkins Products needs and be sure to ask Her how you can get up to $200 in Free Watkins Products, and even save up to 40% on all your Watkins Products! Denise is also looking for select individuals to join Her Watkins Products Sales Team, so if your looking for a great way to earn a great part, or full time, income ask Denise and she'll help you to see if Watkins is the right fit for you too!?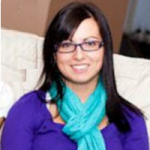 For Watkins Products
& Watkins Recipes
Contact Watkins Manager
Denise E. Leblanc (ID#396249)
Phone: 902-648-4578
Visit Denise's Online Watkins Store