This has been a time of great accomplishments for our Team of Watkins Products Consultants.
Since I joined Watkins, for the second time, in Sept 2009 we've faced many challenges. Yet we've developed a Team that spans 29 US States and Canadian Provinces and from Sept 2009 through 31 December 2012 we had 135 people become Watkins Products Consultants by joining our Team! With Total Team Sales of about $255850.98 (182750.7) in our first 40 months.
Now, with Watkins making improvements, and yet encountering many challenges, in 2013 our Team of Watkins Products Consultants has continued to grow!
Grow it has with 135 New Team Members joining us in the past 10 months, and doing an incredible 149,104 Product Points, or about $208,745.60 in 10 months!!!
With Over $28,000.00 in Sales, over 20,000 Product Points, our biggest month ever in October 2013. Following our largest month for new Team Members, Sept 2013, when we had a whopping 29 New Team Members!!!
Additionally, of the 178 Watkins Products Consultants currently on our Team, there are currently 7 Independent Watkins Managers, nearly twice the Managers as compared to Watkins as a whole, and over the 4 years our Team Members have qualified for at least 7 or 8 Grand Prize Trips, with at least half of them being this year! Team Members have qualified to travel to places like Minnesota, Arizona, Las Vegas, Mexico, and St. Martins in the Dominican!
Not bad for a Business that can be started with a Watkins Membership for as little as two Twenty Dollar Bills, provides a discount of at least 25% on Watkins Products, has no minimum orders, nor quotas to maintain a Consultant Membership, and allows Consultants to earn from 25% – 39% on personal sales and up to 14% on Group Sales!
If You would like to receive a Discount of at least 25% on your own Watkins Products,
would like to develop a long term retirement income,
or would like to earn a good part, or full time, income while having fun, working with a great team, and setting your own schedule, then contact me
Independent Watkins Manager Brian Hurlburt (ID#342198) at Toll Free 877-822-8463 and we'll See if Watkins is the right fit for You!?
Psst! Click on the picture to see a video of the 2013 Grand Prize Trip destination, Radisson Blu Resort Marina & Spa, St. Martin.
and thanks to all our Incredible Team Members, We've now qualified for a trip for two!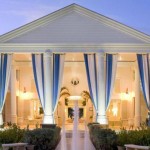 Radisson Blu Resort Marina & Spa, St. Martin