First let me say Happy Hanukkah!
Watkins Products offers many Kosher Products that will help You Celebrate a Happy Hanukkah.
For those who don't know, Hanukkah is known as the Festival of Lights and Feast of Dedication, a Jewish holiday commemorating the re-dedication of the Holy Temple in Jerusalem. Hanukkah is observed by the kindling of the lights of a unique candelabrum, the nine-branched Menorah or Hanukkah.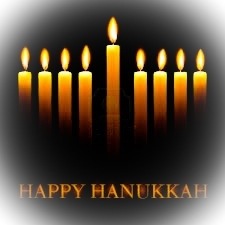 This year Hanukkah, celebrated for eight days and nights, began at sundown on Sunday Dec 6th
Which, on the Hebrew calendar, dates from the 25 Kislev to 2 Tevet in the year 5774.
Hanukkah celebrates the restoration of the second Temple in Jerusalem, which happened in the Land of Israel when Antiochus, the Greek ruler, forbade Jewish religious practice, and the Jewish Maccabees, revolted and prevailed and restored the Holy Temple. The menorah in the Temple needed to be re-lit because, according to Jewish Law, it should burn continuously. The Temple liberators found one vial of olive oil, enough for one day of light. Miraculously, the oil lasted for eight days! Thus the eight days of Hanukkah.
Dedication is paramount to the Jewish people, and Kosher Items are those prepared according to Jewish Custom, or Law!
Therefore Kosher Products, are of the highest quality and value. Many Watkins Products are prepared this way, and are Certified as Kosher Products.
As is often customary with many Jewish Holy Days the Days are marked with Celebration and Food!
Hanukkah food traditions have their origins in the first years that the holiday was celebrated, and are meant to remind us of certain miracles associated with the events of Chanukah itself. And of course, remembering the miracles and the freedoms being celebrated. For more information on Hanukkah (Chanukah) and Recipes related to this Festival please visit http://www.chabad.org
To learn more about Watkins Certified Kosher Watkins Products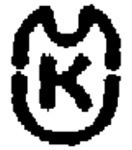 Please contact me…

Independent Watkins Manager
Brian Hurlburt (ID#342198)
Toll Free 877-822-8463