Brian Hurlburt joined Watkins in Sept 2009, as a Wholesale Shopper, so He could get His 25% Discount, and so that He'd have Gluten Free products for His neighbours.
After realizing the Customer Demand in the local area Brian began to sell Watkins Products and much to His surprise, He sold about $3000 in Product in His first two months!
Brian says,
"I was so skeptical, at first the business worked in spite of me, not because of me,
I even enrolled our first 5 Associates to prove it wouldn't work!"
Yet, it worked, by June 2010 Brian Hurlburt was an Independent Manager with Watkins, earning a Team Building Bonus in August 2010 and helped develop a Team of about 25 Watkins Sales Associates that produced about $32,000 in Sales for 2010.
Brian says, "I couldn't hardly believe it, I began to think it might work!"
Brian also earned enough Reward Points, in addition to his commissions, in 2010,
for his return flight to the 2011 Watkins Leadership Conference, his stay at the Hilton Minneapolis/St. Paul Airport Mall of America, and his Meals while there!
Brian Hurlburt was awarded 8 Awards, and ribbons, at the 2011 Watkins Leadership Conference, including Watkins Top Consultant and Top New Manager of the Year Awards!
Brian says,
"It, Conference, made the real head heart connection, and I began to realize it does work!"
In August 2011 Brian became Watkins Top Sponsor of the Month, Sponsoring 11 Associates and helping one to Sponsor one, thus growing His Associate base from about 41 Associates to 53 Associates, an increase of about 30%!
"Watkins claims that on average, those attending the Watkins Leadership Conference do grow their Watkins Businesses by 30%, but I never dreamed it would happen within a month!" says Brian Hurlburt.
By the end of August 2011 Brian's Group Sales had surpassed those of 2010! Brian's Watkins Associate Team went on to double their 2010 Sales by the end of 2011.
Brian Hurlburt went on, in 2011, to become one of Watkins 33 All Star Team Members.
Watkins All Star Team Members, are those who have at least 30,000 Annual Product Points (About $42000 Sales volume), an increase in Business Growth, and Watkins All Stars are a special Team of Watkins Associates who are given a Corporate Coach and special attention by Watkins Home Business Development Team.
By November 2011 Brian had helped develop the first Watkins Manager on His Team, Gerri Oickle, who after being a Customer for two years, had joined Brian's Team in August 2011, and reached Manager Level by Oct/Nov 2011. Brian helped Gerri to go on to earn Her Team building Award in December 2011.
Also in November, Brian's Niece, Michelle Hurlburt, joined Watkins as an Associate, mainly to get Her own discount and so a family member who has gluten allergies, could get gluten free Watkins products from Her. Then, after about a week and a half, Michelle sent Brian an email…
Brian say this was a pivotal moment in his Watkins Career,
"This was my Neice, and in Her email She said that She couldn't believe how much people loved Watkins Products, and that She (Michelle) was just going to do whatever I told Her to do!"
"That really took me back, I sort of had to step back mentally, and look at the situation. It was My Niece, it was personal, and that's different from enrolling a few people to prove it won't work!"
So, what did Brian tell Michelle?
Brian say, "Once I stepped back and looked at the situation, I realized that anyone who had trusted us enough to take our suggestions and do the follow through, do the work, had become at least a Gold Consultant or Manager with Watkins!"
"So," continues Brian, "I told Michelle, that if She'd do what I suggested, I could help Her reach Manager Level, if She was willing to trust me and do the work!"
Now, at the time of this writing, Michelle Hurlburt is in Her second month of Manager Qualification. Which means that in the 6 months since Watkins Leadership Conference in July 2011, Brian Hurlburt has helped develop two new Watkins Associates to become Watkins Managers and has grown Brian's Watkins Team to have 250% increase on Sales volume in January 2012, over January 2011.
Developing two new Managers means Brian Hurlburt becomes a Bronze Manager with Watkins. Thus proving once again, it can be done, and it can be done with Watkins!
Now, based on His accomplishments, Brian Hurlburt, has been asked to speak at Watkins Leadership Conference at Planet Hollywood, Las Vegas, April 18 & 19, 2012. Brian has been asked to speak on "How Watkins Has Changed My Life"
We look forward to seeing the future of Brian Hurlburt's Watkins Career and the growth of the "The Light Keepers" which is what Brian now refers to His as  Watkins Associates Team as. Brian says, that it's named in honour of His 2nd Great Grand Father, a Light House Keeper, and because now, Brian sees how Watkins, and a future with Watkins, can bring "Light" to these otherwise dark economic times!
When Brian Hurlburt is asked if He believes this success will continue, He replies,
"I've gone from believing this wouldn't work, to having Conference instill a belief that it might work, to taking personal responsibility, and believing that, as our first Manager, Gerri Oickle, recently pointed out to me, We have developed a plan that works! We've used this plan to develop two Managers in the past six months and Yes, I honestly believe that, as I told my niece Michelle in November, if a person trusts us enough to act on our suggestions, and do the follow through, then we can help them get to Manager Level within a few months!
Brian continues, "It really feels good to be returning to conference just nine months later, with two new Managers, and know that not only my Trip is paid for with Reward Points, but that their trips are paid for also with Reward Points and other Bonuses! To be asked to speak at Conference and is an equally as thrilling and it's a tremendous honour to be speaking on the same day, and the same stage as other Watkins Leaders, such as Bronze Executive Jerry Fochtmann, Leader of the Year, Dawn Thompson, and
Magician And Motivational Speaker Billy Riggs!!!"
If You'd like more information on Watkins, Watkins Products,
or earning an income with Watkins…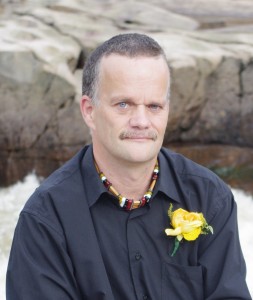 Please contact
Independent Watkins Manager,
Brian Hurlburt, ID#342198,
Toll Free 877-822-8463
You may also want to …
Visit Our Online Store