Watkins Orange Citrus Tub & Tile Cleaner will leave your bathroom tub, tile and fixtures spot-free! It contains No Phosphates, so it won't irritate sensitive skin like other cleaners! Drive away hard water stains and soap scum with this environmentally-friendly cleaner that's safe for septic systems!

Watkins Orange Citrus Tub & Tile Cleaner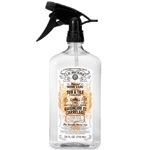 You wouldn't put dangerous chemicals on your skin;
why use them to clean your shower?
16788 (24 fl oz/710 mL)

J.R. Watkins Naturals formulates to the highest standards in Natural home care.

The Natural Products Association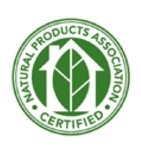 Has certified our Citrus Tub & Tile Cleaner.
Features plant-based formulas free from:
• Petrochemicals • Ammonia • Bleach • Phosphates • Sodium lauryl sulfate
• Dyes and other ingredients which could affect the health of your family or the environment.
We proudly formulate to be biodegradable, non-toxic and cruelty free.
To learn more about the Natural Products Association and their
requirements for certification, please visit npainfo.org
To see all Watkins has to offer please see our…
Watkins Guarantee…
"If a Watkins product used in your home is, for any reason, considered not to be satisfactory, please return the product to Watkins Incorporated for a full refund of your purchase price."
When was the last time You saw a Watkins Rep in Your area?
That's why we need someone there!
If You, or someone You know, "Love Watkins Products"
And would like a fun way to earn some extra income,
Please contact Independent Watkins Manager
Brian Hurlburt (ID#342198)
Toll Free 877-822-8463