Well, our two year mark was Sept 19, 2011, and so, it's been about 28 months since I joined Watkins! However, it took me a good 6 – 9 months to get over my own skepticism and begin to treat Watkins like a Business!!!
When I enrolled my first 5 Sales Associates by the end of March 2010, I did it to prov it wouldn't work! It did! Our Associates began to find success with their Watkins Business!
By June of 2010 our Team had grown to 9 Associates and by July 2010 we fully qualified as Watkins Managers, and in Aug 2010 we received our Team Builder Bonus!
Then, in Sept. 2010 we enrolled 8 Sales Associates and one of them trusted us enough to act on our suggestions! She was in Her 1st month of Manager qualification by November 2010 and then, unfortunately let Her life situation get Her down!
Then, in August 2011, Gerri Oickle, joined our Team! Gerri had been our Customer for two years and trusted us enough to act on our suggestions! By October Gerri was in Her first month of Manager Qualification by Oct. 2011 and fully qualified as a Watkins Manager by Nov. 2011 and then got Her Watkins Team Builder Bonus in Dec. 2011!
Also in November 2011, my Niece, Michelle Hurlburt, joined us, and mostly just to save 25% on Watkins Products. However, after about a week or so, Michelle saw how many people love Watkins and that with this kind of Customer demand for Watkins Products, Michelle became interested in doing more!
I still remember an email I received from Michelle;
She said, "I'm basically just going to do whatever you tell me to do!"
Now, let me tell you, that took me back a little!
After all, I'm Her Uncle! Having that type of responsibility upon me, from someone I love dearly, is quite different than just enrolling a few Associates to prove it won't work!!!
So, I really had to do some quick, serious, soul searching!
I took a step back, mentally, and looked at myself, our Associates, and came to realize that in every case where our new Associate has trusted us enough to act on our suggestions, they had quickly, within a few months, reached Manager qualifications!!!
We did it, and our Associates who have trusted us, and acted on our suggestions, have succeeded! So, I responded to Michelle with confidence! Accepting the responsibility She had placed up on me! I'm happy to report that Michelle became a Bronze Consultant in December, and is nearly at Gold Consultant level this month, and may even qualify for Her first month as Manager this month!!!
So, that's ourselves, and three of our Associates, who have trusted us enough to take our suggestions and acted on them, who have become successful! This doesn't even include the 5 or 6 others who have reached Silver and Gold Consultant Levels, or the dozen or so who have reached Bronze Consultant Level!!!
I really hadn't realized this, fully, till speaking with Gerri Oickle, our New Watkins Manager, last night! Gerri said, "Brian, it's because we have a system that works!"
You know what! Gerri's right! I never really realized it, we have a proven system for success! Part of it is the Watkins Corporate Staff, part of it is our Upline Support Team, and part of it is our own! Our system is one that is proven, has worked for us, and our Associates who have trusted us enough to take our suggestions, and follow through with the effort on their part!
It's a system that when embraced by our new Associates, takes about 3 to 4 months for them to reach Watkins Manager Level!!!
You know, I can hardly believe it, but it's true! It's proven, and it can be for You too!!!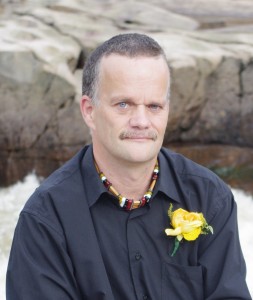 If you'd like more information,
Please contact
Independent Watkins Manager,
Brian Hurlburt, ID#342198,
Toll Free 877-822-8463
You may also want to …
Visit Our Online Store
JustGoNatural.com