When You have a Company like Johnson & Johnson admit their Products contain Cancer Causing Formaldehyde, and making plans, according to http://www.worldpublicunion.org "to phase out other harmful chemicals like pthalates and parabens which have estrogen-like properties and are suspected to be linked to hormone related cancers" it really makes one wonder who to trust!?

Johnson & Johnson Admit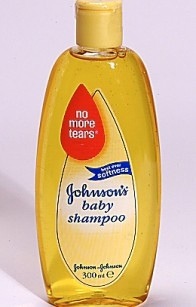 No More Tears Baby Shampoo Contains Cancer Causing Formaldehyde
Now, some of us have been saying this for years that, as stated by The Law Offices of Fred Tromberg "It has been estimated that, since 1950, more than 70,000 new chemical compounds have been created and released into the environment."
Many of these are contained in Personal and Home Care Products. The EPA (Environmental Protection Association has stated
"EPA's Total Exposure Assessment Methodology (TEAM) studies found levels of about a dozen common organic pollutants to be 2 to 5 times higher inside homes than outside, regardless of whether the homes were located in rural or highly industrial areas."
So, who can we trust?
Is there a Company who produces safer, natural, products that are better for us and our families!?
Well, there is one Company, that I know of, that is over 145 Years old, has been trusted by families for generations, and whose goal is "to become the most trusted natural products company" and they are the only direct selling company to have the Certification Seal of the Natural Products Association!
This Company has a Freedom Code and they avoid:
Ammonia
Chlorine Bleach
Chemical Sunscreen
Dyes
Ethanolamines
Formaldehyde Donors
Glycols
Mineral Oil
Monoethanolamine
Parabens
Petrolatum
Phosphates
Phthalates
Silicones
Sulfates
Sulfuric Acid
Synthetic Polymers
Talc
Being watchful that there is…
No Added MSG, or fillers in their Food Products!

What Company am I referring to?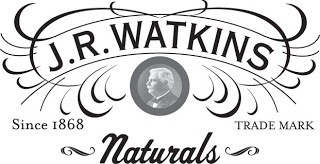 Watkins of course!
Watkins and Watkins Products have been trusted for generations, every since it's launch in 1868,
and Watkins 100% Satisfaction Money Back Guarantee, Watkins has been committed to bringing Quality to Families and today their commitment to Natural, Organic, Green Products, and their goal "to become the most trusted Natural Products Company" means you, and your family, will get the very best and get answers to your questions when you need them!
Watkins Consultants, and Watkins Customers, are welcome to phone 1-800-WATKINS (928-5467)
With Product Specific Questions, and can expect straight forward answers from Watkins Tele-Services Reps who are renowned for providing personalized, quality, Customer Service.
For more information on Watkins Products, Watkins Naturals, obtaining Watkins Products at wholesale pricing, saving 25% on your own Watkins Products, or earning up to 40% as a Watkins Products Consultant, please contact…
Independent Watkins Manager

Brian Hurlburt (ID#342198)
Call Toll Free 877-822-8463