So, you know someone who would love Watkins Products, but you've left it to long! You need it for the big day, and there's no time to order products and get them there on time!
So, get a Watkins Gift Certificate! You choose the amount and your recipient chooses the Watkins Products they want! What could be better!?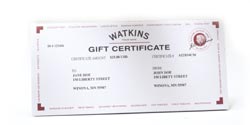 Watkins Gift Certificate Item # 07820
The Watkins Gift Certificate make the perfect gift for everyone!
Watkins Gift Certificate is available in whole dollar amounts from $10.00 to $100.00.
Watkins Gift Certificates may be applied to orders placed online, by telephone, by mail, or through a Watkins Associate.
When redeeming a Gift Certificate online or by telephone, customers may apply the order's outstanding balance to a Visa, MasterCard, American Express or Discover (US Only) credit card. Customers ordering by mail may use a credit card, personal check, or money order.
Order your Watkins Gift Certificates at our Watkins Online Store at JustGoNatural.com
If you are located in the US and wish to send a Watkins Gift Certificate to a Canadian address or vice versa, please call the Order Department for assistance at
1-800-WATKINS (1-800-928-5467). Please provide Watkins with our D#342198.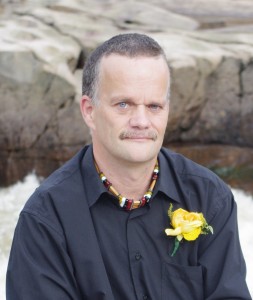 Do you have questions about Watkins,
Watkins Products, Watkins Gift Certificates,
or Earning an Income with Watkins?
I'd love to hear your feedback? Post your comments below or contact me today!
Please feel free to contact me
Brian Hurlburt,
Toll Free 877-822-8463.
"Recipient of the Top Consultant &
New Manager of the Year Awards"
Visit our Online Store: http://www.JustGoNatural.com