A you know if you've been reading our Blog for awhile, there is a tremendous opportunity for people in Newfoundland in regards to Watkins!
As of Dec 2010 there were only about 22 Watkins Associates in all of Newfoundland and Labrador! Being mainly an Island Community and only having become part of Canada in 1949 the people of Newfoundland have not had the same exposure to Watkins and Watkins Products as other people, in other areas! So, there is a tremendous opportunity for Newfoundland people to become Watkins Customers and Associates.
One person who sees this potential and has recently joined our Team of Watkins Associates is Deano Young of Carbonear, Newfoundland.
Deano says, "It was over two years ago I was living in Western Canada and was introduced to the business and the products for the first time through a friend. I took a look at the concept and was not ready to take the plunge. But form then till now, I always had an interest in the products and the company. Really, when you think about it; who wouldn't? Watkins is a strong brand, with a strong company with a tremendous history of producing products and income potential for so many people over so many years."
Watkins began back in 1868 and in 1869 Watkins became the first company ever to provide a 100% Money Back Satisfaction Guarantee! The Watkins Guarantee…
If a Watkins product used in your home is, for any reason, considered not to be satisfactory, please return the product to Watkins Incorporated for a full refund of your purchase price.
Now,with the help of people like Deano Young of Carbonear, more people in Newfoundland will be able to experience the quality and value of Watkins Products.
Deano recently went to a search engine and began searching for Watkins and became part of our Watkins Sales Associate Team!
Deano says, "In late November of 2011, I took out a $39.95 membership, and now I am
beginning to plan how I want to grow this business and begin to produce some income and to grow a team of people that will take the same step I did."
I know, looking back to when I joined Watkins in Sept 2009, I never would have dreamed I'd experience what I've experienced in the time since! When people discover the quality and value Watkins has to offer they quickly become loyal Watkins Customers. This help insure Watkins Associates a stable business and good income opportunity!
Now being able to bring the opportunity to Newfoundland excites me and I look forward to working with Deano as He works to build His Watkins customer base, and expand his Watkins Sales Team.
This is such an amazing opportunity, with a population of about 500,000 and 235,000 Homes in Newfoundland and Labrador, and only about 22 Watkins Associates that means there are over 10,000 Homes for every Watkins Associate!
Based on other areas, where there are as many as 1 Associate for every 600 homes, we can see the need for at least 300 – 400 Watkins Associates! Also, because there are no Territories with Watkins, we can see two to three times that many! With many Associates having businesses growing beyond Newfoundland and Labrador!
Deano says, "I am determined to do something with Watkins. When you think about it – if I had to develop, manufacture, distribute and market a product; it would cost a fortune. With Watkins, they done all that and are willing to give back to you 25% or more of the gross price. Wow!"
Deano is so right, as Watkins Associates we earn 25 – 39% Commissions on personal sales, and up to 14% on Team, or Group, sales!
Let's look at what that means if just 1% of Newfoundland and Labrador homes become Watkins Customers. That would mean 2,350 homes, and if the average home spends just $10/month that means $23,500 in monthly Sales Volume! Of course these numbers are low, and purposely so! We are taught to under promise and over deliver! That's why we know this is such a good opportunity for so many in Newfoundland and Labrador; these numbers really only scratch the surface!
Deano says, "I'm only at the starting gate, but I want to run well, and make every effort to turn this income into monies that will help pay for my sons education in a few years when they leave for college. I know with effort and purpose, this will work. I my hands are good products with a good reputation. What a great combination. For only $39.95 I own my own business! I have the where with all to produce a great income and feel really good about what I do."
Deano is so right, over the past couple of years, working just part time, I've become Watkins Top consultant, New Manager of the Year, an All Star Team Member, and in addition to my Commissions, I've been able to earn many Rewards through the Watkins Performance Rewards Program! Among the rewards I've received from Watkins are two trips! One in July 2011 to the Watkins Leadership Conference in Minneapolis, and one tough choice coming in 2012; do I go to Cancun, Mexico in March, or use my Reward Points to go to our Watkins Leadership Conference at Planet Hollywood, in Las Vegas in April 2012!? (I'm pretty sure I'm going to choose Las Vegas!!!)
Deano encourages others to,
"Take a closer look at Watkins, I know you will like what you see."
We invite you to contact Watkins Products Associate Deano Young of Carbonear, Newfoundland, for all your Watkins Products, or to
discover how you can earn an income with Watkins Products!
Independant Watkins Associate # 394738

Ask Me How You Can…

1). Get FREE product

2). Save 25% of Retail

3). Earn 39% for you or your group

 Give me a call at 709-596-5598 or 709-597-4022
If you have additional comments, questions, or suggestions …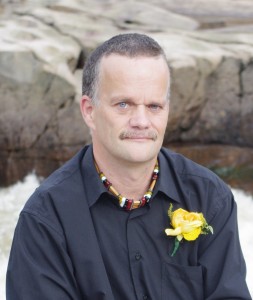 Please feel free to contact me today!
Brian Hurlburt,
Toll Free 877-822-8463.
"Recipient of the
Top Consultant &
New Manager of the Year
Awards"
Visit our Online Store:
http://www.JustGoNatural.com