Watkins New Pomegranate & Acai Products! 😉
As You may have hear Airlines have stopped putting slices of Lime in their passengers drinks!
Even more surprising is that Watkins has discontinued our Mango Products! This came as a bit of a shock as We personally sell a lot of them, and our Customers loved them!
However, sometimes, like the Airlines, Companies have to take drastic actions due to costs, etc.
So, Watkins is replacing things like our Mango Hand Cream with Pomegranate & Acai!
Well, to be honest, I wasn't impressed! At All!
Until Now!!!
I find it very difficult to sell something I haven't tried, don't like, or wouldn't use myself. I share my Mango Hand & Body Cream Tube with everyone, and about 1 in 3 or 4 who try it buy it, and usually come back for more! So, it's definitely not an easy products for me to give up! Especially because I also use and love the Mango Product!
However, knowing We were loosing it, and knowing Watkins was basically replacing our Mango Products with Pomegranate & Acai led me to order some! I wanted to see, what I thought of it, and what our Customers will think of it!?
Well, I am very surprised and very pleased!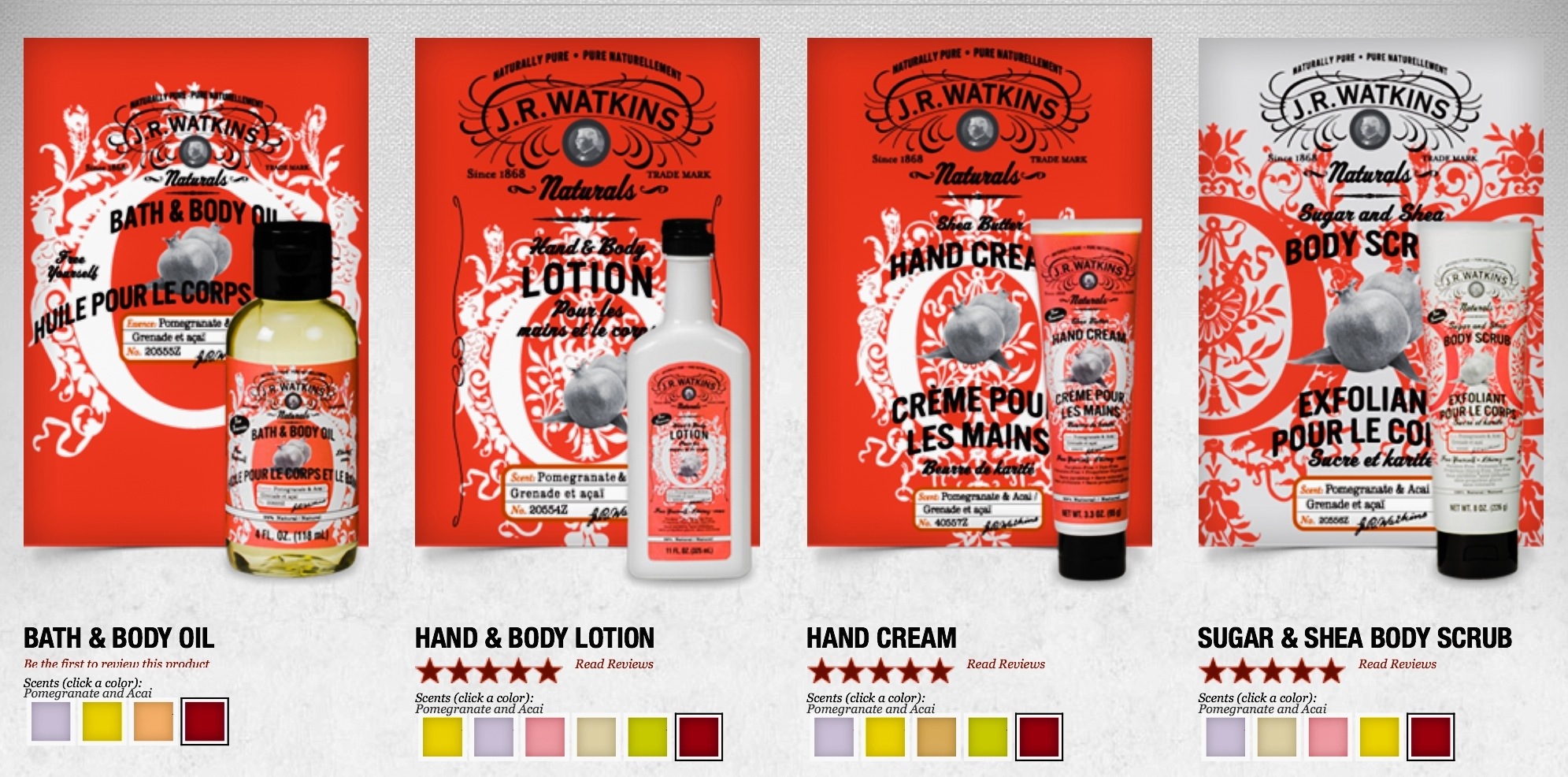 These New Watkins Pomegranate & Acai Watkins Products are Incredible
I got my first chance to try the Pomegranate & Acai Hand & Body Cream Tube today, and I am totally impressed! Our Customers are going to love this, and I'm sure it'll be one of our Top Sellers!!! Just as a good as the Mango Products!!! 😉
If I had to describe the smell, I'd say it's similar to Mango, which everyone loves, but has a slightly sweeter, and very nice, but light peppery smell. Now, I'm no expert and it's ultimately You, our Customers, who will determine the success of the Pomegranate & Acai Products.
I'd love to hear Your Comments and feedback, Try it, and them let us know what You think by posting Your Comments below! 😉


Have questions? Contact me…


Independent Watkins Manager
Brian Hurlburt (ID#342198)
Toll Free 877-822-8463