I'm asked often, especially by new Watkins Associates if I feel it's important for them to have their own Watkins E-Associate Site.
It's easy for me to back peddle and say well no not really!
After all these people are just getting started with Watkins and I'm afraid they're not going to want to pay the extra costs.
You see, you can get started with Watkins for just $39.95 and with that your licensed, have a Catalog, back office access to tons of training materials, and our Team support and training!
However, over time I've discovered those who join and get their Living Naturally Kit ($69.95 USD or $81.95 CAD) do better because they have the tools needed to succeed.
The Living Naturally Kit includes 20 Catalogs, 40 Order forms, 16 samples, and about $100 in actual Products! So, if a new Associate gets just $20 per Catalog in orders, that's $400 in Orders and gives them at lest $100 in income. ($400 x 25% = $100).
So coming in with this Kit makes sense, and ore and more of my personally enrolled Associates are starting with it. Probably because I see it as their best option and therefore I promote it more! As a result our Associates are becoming more successful sooner!
When I first started Sponsoring people, I was afraid they'd decide not to do it if they had to spend money to make money, so I thought I was doing them a favour getting them started for just $39.95. However, I was really hurting them!
So, after reading SohoOS Blog: Small Business Marketing Trends You Could Benefit From
I think I've been doing the same thing in regards to getting new Associates started with their own Watkins E-Associate Site!
A growing number of people … are watching more shows online than on TV… and listen to their iPod in the car instead of the radio. … spend many hours on Facebook and Twitter, … a lot of stores decided there is no point in paying rent and maintaining a store when everything can be done as easily and effectively online. (Via SohoOS Blog with info from a Zoomerang Survey, in cooperation with Growbiz Media)
If traditional Bricks and Mortar type businesses are turning to Online Marketing and Stores, and getting rid of their Bricks and Mortar then we as Watkins Associates should be learning from their experiences.
Watkins Policy says if you want to refer someone to the main Watkins Web site, the person you refer can order there, and as long as You have them enter your Associate ID# you'll get credit for it and earn income on it!
However, Watkins Policy also, very wisely states that if Your going to Market your Watkins Business online, then you must have a Watkins E-Associate site!
At first I found this a bit odd! However, let's look at this for a moment…
In order to market online, you need to make a definite investment, either through time or money. Hiring someone to do it, or paying for Advertising, Hosting, etc. Or you need to spend time posting to FaceBook, Twitter, and other online places to help drive traffic to your business!
So, let's look at a scenario where Watkins says, "sure go ahead, just point potential online customers to our Web site" (Remember that's not what Policy States). However, let's see what might happen, you spend your time, or money, investing into online marketing and when your potential customer goes to the main Watkins Web Site, they join as an Associate, or place a retail order, and don't bother entering your Associate ID#. In this case You did the work, made the investment, and lost your new Associate or Customer, and now your mad! Mad because Watkins seemingly stole Your new Customer or Associate! (Imagine the reputation Watkins would have! It wouldn't be very good would it!) So, upon closer look…
The Watkins Policy that requires Associates to have their own E-Associate Site before engaging in online marketing does make sense! In fact it helps provide protection!
It protects Associates by insuring that when your new Customer or Associate comes to your E-Associate Site and joins or places a retail order, You get the credit and commissions you deserve! This also protects Watkins reputation, which in turn, protects not only Watkins but all of us too!!!
The main difference between sending people to the main Watkins Web site, or sending them to your own personalized E-Associate Site is when someone joins, or places an order on the main Watkins Web site they have to enter your ID# in order for You to get credit!
However with the E-Associate Site, when people join, or place orders, your info is all ready there! They don't have to remember to enter it! So, Watkins wisely says, if your going to do online marketing, you need an E-Associate site!
So, now my thinking is, if your serious about Marketing your business online, then the $65 Set Up Fee, and the $20/month for hosting is not unreasonable, and actually helps to protect you, and insure you get the best results from your online marketing efforts!
The good news is, if your thinking about joining Watkins, and you do so before 15 March 2012, Watkins is waving th $65 Set Up Fee and giving 3 months Free Hosting! That's a $125.00 value! It also gives you lot's of time to start promoting your E-Associate Site.
If in 3 months your not using Your E-Associate Site, then get rid of it! However, if in 3 months it seems like You're benefiting from it, keep it… and you just save $125 by joining now!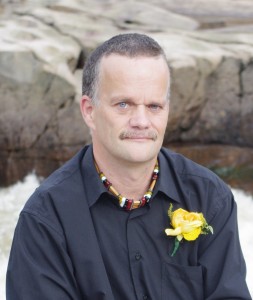 Please contact
Independent Watkins Manager,
Brian Hurlburt, ID#342198,
Toll Free 877-822-8463
You may also want to …
Visit Our Online Store