Looking for a FRESH way to earn extra money right now?
Holiday Gifts—Piano Lessons—Bathroom Remodel—Savings Account—Family Vacation— Mortgage Payment—Car Payment—New Washer & Dryer—Painting the House—School Tuition— Orthodontia Bills—New Furniture—Winter Vacation—Wedding Expenses—Date Night—Hobby Supplies— Team Uniforms—Charitable Donations—Fundraising—Security—Be Your Own Boss—Peace of Mind— Convenience—Simpler Life—Work From Home
No matter what Your reason, we invite you to take a closer look at what J.R. Watkins Naturals and their Home Business Opportunity has to offer!?
Watkins has been very good to us, and makes it all possible!
Watkins Home Business Opportunity offers plenty of ways and opportunities to earn income!
Whether Your looking for part-time, full-time. Or perhaps a retirement income …
The choice is yours – Join us to find out if Watkins is the right opportunity for you!
Our Next Webinar: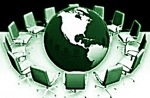 Date: Wednesday, January 9, 2013
Time: 12:00 p.m., Noon, CST
Topic: Watkins Business Information Webinar
URL: https://admin.na5.acrobat.com/_a951365285/watkinsbusinessinformation/
This will take you to the webinar where you will be asked to enter your name as a guest.

To participate, you must have Adobe Flash Player installed on your computer.
Most will already have this installed, but if you do not, it can be
downloaded for free by going to http://get.adobe.com/flashplayer/.

We look forward to having you on our Watkins Webinar

If you have questions, please contact …

Independent Watkins Manager



Brian Hurlburt (ID#342198)
Toll Free 877-822-8463