Watkins Apple Cider Quick Bread is sure to please, Watkins Products ahve existed since 1868 and have provided quality recipes for generations of families for over ten decades.
There is a Wiki Quick Bread Article that describes Quick Breads like this…
"Quick bread" most probably originated in the United States of America at the end of the eighteenth century. Before the creation of quick bread, baked goods were leavened with either yeast or by mixing dough with eggs.[2] During the American Civil War (1861-1865), the demand for food was high. Thus, bread was rapidly made and leavened with baking soda, instead of yeast.[3] Hence the name "quick bread". The "discovery", or "rediscovery", of chemical leavening agents and their widespread military, commercial and home utilization dates back to at least 1846 in the United States with the introduction of commercial baking soda (one component), and in 1856 with the introduction of commercial baking powder (two components)."
Watkins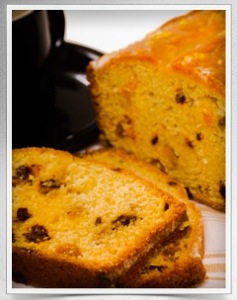 Apple Cider Quick Bread
Ingredients
1-1/2 cups all-purpose flour
1/2 cup whole wheat flour
1/2 cup packed brown sugar
3 T. tasted wheat germ
2 tsp. Watkins Baking Powder
1 tsp. Watkins Ground Cinnamon
1/2 tsp. salt
1/2 tsp. baking soda
1/2 tsp Watkins Ground Nutmeg
2 eggs, slightly beaten
1 egg white
1/2 cup apple cider or unsweetened apple juice
1/4 cup plain yogurt
1/4 cup Watkins Original Grapeseed Oil
1 tsp. Watkins Original Double-Strength Vanilla
1 cup shredded peeled tart apple
1/3 cup golden raisins
1 tsp. Orange Peel

Directions
In a large bowl, combine the first nine ingredients. In a small bowl, combine the eggs, egg white, cider, yogurt, oil and vanilla. Stir into dry ingredients just until moistened. Fold in the apple, raisins and orange peel. Transfer to a greased 9 x 5 x 3 inch loaf pan. Bake at 350ºF for 50 to 55 minutes or until a toothpick inserted near the center comes out clean. Cool for 10 minutes before removing from pan to a wire rack.
Yield: 1 loaf


To find the Watkins Ingredients you'll need to make Watkins Apple Cider Quick Bread
Please go visit our Watkins Online Store at JustGoNatural.com


If You would like to
Receive a Watkins Sales Catalog,
Discover how You can Save 25% on all Your Watkins Products,
or Join our Team and earn up t0 39%
Please Watch our Intro Video
Jot down Your questions, and contact me…



Independent Watkins Manager
Brian Hurlburt (ID#342198)
Toll Free 877-822-8463