It is incredible how many people respond when they see our Magnetic Watkins Products Sign on our vehicle!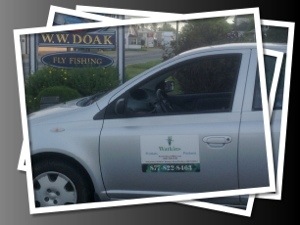 This particular picture was taken in front of W.W. Doak in Doaktown, New Brunswick, Canada. 30 years ago, W.W.Doak was a major supplier for my previous business B.W. Hurlburt Fly Tying. I am yet to get there when they are open, but that's my fault, not theirs! If you are looking for Fly Tying and Fly Fishing Equipment and Supplies, I recommend
W.W. Doak
I also recommend using Car Signs! They help us in our Business, when people see the Word Watkins Products they respond, either buying Watkins Products, joining our Team of Watkins Products Consultants, or asking to sell our Products in their Stores!
Among the Watkins Products I recommend for Fisherman are…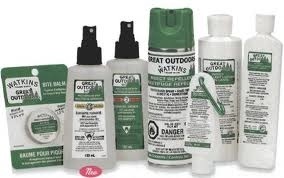 Watkins Insect Repellents

If You'd like more information on Watkins Insect Repellent, or other Watkins Products that I recommend for Fisherman, or You'd like to discover how to pay for your next fishing adventure by selling Watkins Products like I do!
Please contact me…

Independent Watkins Manager

Brian Hurlburt (ID#342198)
Call Toll Free 877-822-8463