Sussex Indoor And Outdoor Markets And Yard Sales August 18-21st 2016 promise a great weekend experience for the whole Family, both Indoor and Out! Starting on August 18th and running through Aug 21st the Sussex Indoor Market is open special hours, Thursday 9:30am – 5pm, Fri & Sat 9:30-8pm, and Sunday 9:30-3pm. This Indoor Market will provide shelter in the rain, and a cool shopping experience when the midday sun makes outdoor shopping unbearable. The Sussex Indoor Market is located at 75 Magnolia Ave, Sussex, NB E4E 2H1 and their phone number is (506) 328-5199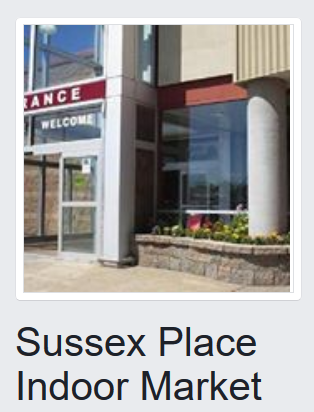 This is a 7 Day a week market that is normally open Monday to Friday from 9:30 to 5:00, Saturday and Sunday from 9:30 to 3pm. There will be a number of  Vendors here including, Archie's Bakery, Reiki/Reflexology, Essential Oils Wellness Centre, the Antique Mal, and We'll be there with Watkins Products. Which promises to make for an interesting mix, with something for the whole family, appealing to both Locals, and Tourists!
Then, from August 19th to 21st, and just an easy 10 minute walk away, is the Sussex Flea Market (also known as The Sussex Giant Yard Sale) which is sponsored by the New Brunswick (NB) Antique Auto Club, This is an incredible Huge, Outdoor, Flea Market / Yard Sale that is well known and draws people from around Atlantic Canada and beyond.
However, the NBAAC has been forced to trim back their Event Space due to the Town of Sussex making major changes to Princess Louise Park, the NBAAC says,
"we are losing approximately 100 sites…
there are no available sites for new vendors for 2016." ~ nbaac.org
So, as a result, during the weekend of the NB Antique Auto Club Sussex Flea Market, the Sussex Place Indoor Market in the Old Coop Store Building will be trying to accommodate those Vendors who have been displaced, or otherwise waiting on the NBAAC Waiting List.
So, be sure to come visit us at the Sussex Place Indoor Market in the Old Coop Store Building at
75 Magnolia Ave, Sussex, NB E4E 2G8 from August 18 to 21st, 2016. We'll be there with Watkins Products, and We'll also be looking for at least one person interested in becoming an Independent Manager with Watkins Products as we look at the possibility of staying on as Weekly Vendors!
So, if You, or someone You know, would make a great Watkins Products Consultant, or perhaps even an Independent Manager, please contact me, Brian Hurlburt at 1-877-822-8463 (Toll Free).