To better understand the significance of this, let's look back at 2010, our first full year with Watkins! I worked an averge of 15 – 20 hours per week in 2010 and We, as a Team had 24,839 Product Points. Product Points vary, but typically $1.40 CAD equals 1 Product Point. Therefore 24,839 Product Points equals about $34,774.60 in 2010 Sales Volume!
Moving forward in 2011 We had 18,873.18 Product Points in the First Half of 2011 and surpassed our 2010 Sales Volume by the end of august 2011; and doubled it by the end of 2011.
Now, in the first 12 weeks of 2012 our Team Sales Volume has grown to 18,928.69 Product Points, or with each Product Point equal to $1.40 CAD an equivalent of $26,500.17 in Sales, which surpasses our First Half 2011 Sales volume!
At this pace We'll surpass our 2010 Sales volume by mid April 2012, and reach our 2011 Sales volume by July 2012!!! Which gives us plenty of time to more than double our 2011 Sales Volume in 2012!!!
My prediction is We'll hit Annual Sales of at least $150,000 in 2012!!!
The reason I think it is important to do this Blog Post, is to Publicly thank our Watkins Sales Associates! For without their ongoing efforts our Watkins Business would not be where it is today! The second reason is to thank our Watkins Products Customers, for without their loyalty, we would not be headed where we're headed! (Thanks!).
So, where are we headed? Well if We continue to double, or surpass our previous years Sales Volume, on an Annual Basis, in 2012 We'll have about $132,000 in Team Sales, in 2013 We'll have about $264,000 in Team Sales, $528,000 in 2014, and over $1,000,000 in Team Sales in 2015 which will see us at safely at Watkins Bronze Executive Level. Moving to Silver Executive in 2016, and Gold Executive Level in 2017. The average Bonus Income of a Gold Executive is about $250,000/Yr.
So, a word about what has helped us reach our current Sales Volume, and why We believe We'll reach Executive Level with Watkins by 2015. In the past 6 months We've developed two new Managers, and better yet, We've developed a plan that allows us to promote new Managers in about three months when they are willing to act on our suggestions and put in the time and effort needed to succeed.
So, that said, in order for Us to reach our goals, We need to personally develop at least 8, preferably 12 Managers by 2015, and want to have at least 25 Managers in our Group! This presents Us with a challenge, and You with an opportunity!
Are You looking for a way to earn extra income?
Do you love Watkins Products?
Do you have 10 – 20 hours per week to invest?
If so, I'd like to talk to You.
We have the plan that works, and are willing to help You reach Your goals while developing a Watkins Income!
If you'd like to know if Watkins is the right fit for You, Please contact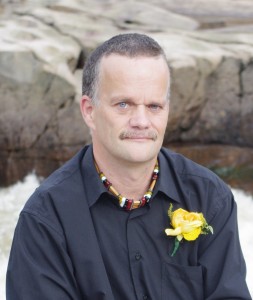 Bronze Manager
Brian Hurlburt
Watkins ID#342198,
Toll Free 877-822-8463
You may also want to …
Visit Our Online Store