Sugar Free Watkins Products, they do exist? I'm always skeptical about "Anything Free" and so is Watkins!
Just because something says…

"Sugar Free"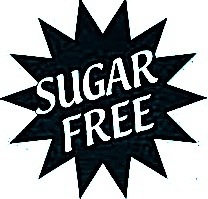 Does it mean it's really Sugar Free?
It often means they've not added Sugar, or No Sugar Added, but it doesn't always mean it's Sugar Free, as in, it has no sugar! Even if it does contain "No Sugar" or is labelled "Sugar Free" it may still contain some form of sugar, or sweetener, such as dextrose, corn syrup, etc.
Labelling Laws are ever changing and few Companies list all their ingredients, and many when asked say that information is "Proprietary Formula" which they won't release because, they tell us, it protects them from their competitors!
Yet, Watkins is very forth coming with information concerning Watkins Products, and their ingredients, and I like that! Perhaps that's one reason why so many Watkins Products Customers are so loyal! Often with Generations of the same family using Watkins Recipes passed down from Grand Mother, to Daughter, to Grand Daughter, for over 100 Years! Something else I like, and am very thankful for!
So, when it comes to Watkins Products, Watkins prefers to let us publish which Products contain Sugar, rather than declare a Product "Sugar Free". Which is probably a more honest approach!

So here's a list of Watkins Products that DO contain some form of sugar
(including dextrose, corn syrup, etc.):
Dessert Mixes
Extracts:
Maple
All Vanilla
Vanilla Nut
Barbecue Sauce
Meat Magic
Seasoning Salt
Snack & Dip Seasonings :
Cucumber & Dill
Garden Vegetable
Salsa & Sour Cream
Tomato & Horseradish
All Soup Bases
Medicinal Products:
Cough Medicine
Supercold Tablets

Now, although we've tried to create a current list, there may be some we've missed and as always,mfor Product Specific Questions we encourage you to call Watkins Customer Line at
1-800-WATKINS (928-5467) or viewing the specific Product Ingredients at WatkinsOnline.com
Of course, you are also welcome to contact me…
Independent Watkins Manager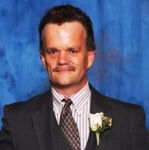 Brian Hurlburt (ID#342198)
Toll Free 1-877-822-8463