Success Breeds Success and a New Approach of Seeking Managers! First I want to begin by Congratulating ALL our Watkins Products Team Members on an Incredible, Record Breaking November! As a Team We had nearly $70,000.00 in Sales in November 2015, up over 46% over November 2014. Proving an ongoing commitment by our Watkins Products Customers, and of our Team of Watkins Products Consultants to their Customers. I am indeed privileged to lead a Team of such great people, and I am forever thankful to them, and all their (and our) Customers.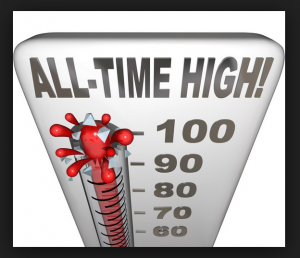 Not only is $70,000 in Sales in a Month incredible, it also surpasses the Volume Requirement for becoming an Executive with J.R. Watkins, Watkins Products, Company! There is however, another requirement of having 5 people who I have personally helped become Qualified Independent Managers. While we currently have 10 Managers on our Team, and a few others well on their way, I currently do not have 6 Personally Sponsored Qualified Managers.  So, my Goal now is to find and develop Managers!
An person who becomes an Independent Watkins Products Manager is one who produces at least $2,400.00 a Month in Sales Volume, and does so for at least 2 consecutive months. The figure of $2,400.00 I've used here is that for Canada and represents an International figure of 2,000 Products Points. In the USA, the 2000 Products Points would more closely resemble about $2000.00 in Sales.
Now, it's important to note a few things…
1. Watkins Membership is just $19.95
2. There is no Quota for maintaining your Watkins Membership
3. You can earn up to 47% on Personal Sales
4. You can earn up t0 12% on Group Sales
5. The Sales Volumes mentioned above can come from You, and or a Group of Sales Consultants we help You develop.
6. There is no need to sponsor anyone to maintain your Watkins Membership, Earn Income and Bonuses on Personal Sales, or to become an Independent Manager
7. According to the last Publicly Published Figures, the average Independent Manager with Watkins earns about $10,000.00 a year Bonus Income working part time.
If You, or someone You know, is or ever has wondered what it would be like to be a Watkins Products Consultant and represent a Company, and Products, that have been trusted for Generations, now is the time to contact us! Especially if You are interested in earning an income through building a long term business with Watkins Products. If that's You, or You have questions about Watkins Products, or Earning an Income with Watkins Products, please contact me…

Independent Watkins Products Manager
Brian Hurlburt (ID#342198)
Toll Free 877-822-8463