Scenes of 2014 Watkins Grand Prize Trip to St Martin in the Caribbeans replay in my mind each day as my mind returns to the blue waters, coconuts, and banana trees! Not to mention the Staff at the Raddison Blu Resort who made us feel like long lost friends, no, like Family! They were ALL Great!
However, there were some who absolutely stand out, who truly made our Trip more meaningful and an experience to last a lifetime, even though We know, "We already want to return to see our Friends". Friends like Delores who greeted us with a smile, and tended to our needs and made sure our stay was an incredible one! Friends like Romaine who went out of her way  to insure our Room was clean and tidy, and we were comfortable, and well cared for. Friends like Mimi, Theogene, and Claudette Cocoa, who insured our meals were served with a smile, and an unparallelled charm not found elsewhere.
We'd also like to thank Lynn Zielke, Event/ Recognition & Incentive Mgr. at Watkins Corporate, and Kim Gibbons, President of Cruise Dreams who's company helped provide this incredible Trip! Kim also provides great Trips to Individuals! So, check out cruisedreams.com today!
Below are some photos, we hope capture some of the special moments we shared as we celebrated Watkins 2014 Grand Prize Trip to the Caribbean. It may take a few minutes for all photos to load, and appear, especially if you happen to be on a slow internet connection.
To discover how you can join Watkins today, for just $39.95,
and qualify to come with us on our 2015 Watkins Grand Prize Trip, please …
Contact me…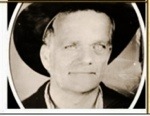 Independent Watkins Manager
Brian Hurlburt (ID#342198)
Toll Free 877-822-8463