Salt Free Watkins Products, they do exist? The answer is Yes! One great seasoning with No Sodium is Watkins Onion Garlic Pepper! Yes, I know, Sodium is not the same thing as Salt, but most of the time the word is used to refer to table salt, which is sodium chloride or NaCl. So, you know salt contains sodium, but the two chemicals aren't the same thing. Learn More about Salt & Sodium

So, People looking for … Salt Free



Are really usually looking for
Sodium Free
Watkins Onion Garlic Pepper is Sodium Free
and so loved by Watkins Customers,
Customer demand brought it back after a recent absence!

Onion & Garlic Pepper
Article No. 32006 (2.29 oz./65 g)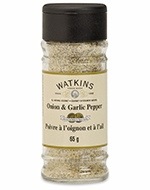 The great taste of onion and garlic with
Watkins premium granulated pepper
combine for an all-purpose savory blend.

Watkins has a number of Watkins Products that contain no salt and t's actually easier for me to tell you which products contain Salt! It's a shorter list! So, although we've endeavoured to be extensive in our listing, with Watkins continually introducing new Watkins Products, this may not be a complete listing!
Your always safer directing your Product Specific Questions to 1-800-WATKINS (928-5467) or viewing the specific Product Ingredients at WatkinsOnline.com
That said, here's a listing of …

Watkins Products known to contain Salt
Barbecue Sauce
Dessert Mixes
Meat Magic
Seasoning Salt

Please note it is possible that there are other Watkins Products not listed here that may contain Salt! So we ask that you please direct your Product specific questions to 1-800-WATKINS (928-5467) or viewing the specific Product Ingredients at WatkinsOnline.com
Of course, you are also welcome to contact me…
Independent Watkins Manager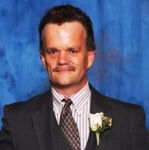 Brian Hurlburt (ID#342198)
Toll Free 1-877-822-8463