With Products Like These… No Wonder We Need Reps!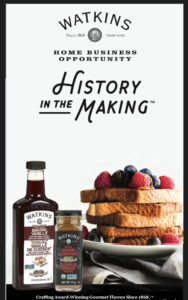 Looking for Watkins Products?
CLICK HERE TO SHOP NOW
See the Red Button "Click to Join Now" and Click It. Then You can choose to join as a Consultant, or for free as a Customer. Your Choice!
If asked for Sponsors ID# please use 342198.
Have questions please contact us