1
I love making Pasta, you of course will want to get a Pasta Maker, but the process is quite simple, but very rewarding.
I like to Cook my Pasta, Homemade or otherwise, for about 8 minutes.
(Mind you some Italian Grand Mothers will tell you never to cook it over 2 minutes)
1. Use a large pot.
2. Load up the pot with lots of water.
3. Salt the water.
4. Bring the water to a full, rolling boil before adding pasta
5. Keep stirring.
6. Test the pasta two minutes before it's "ready." Sometimes I check it three or four times!
7. Drain, stir with sauce, and enjoy.
For more details on making your own pasta ((Click Here))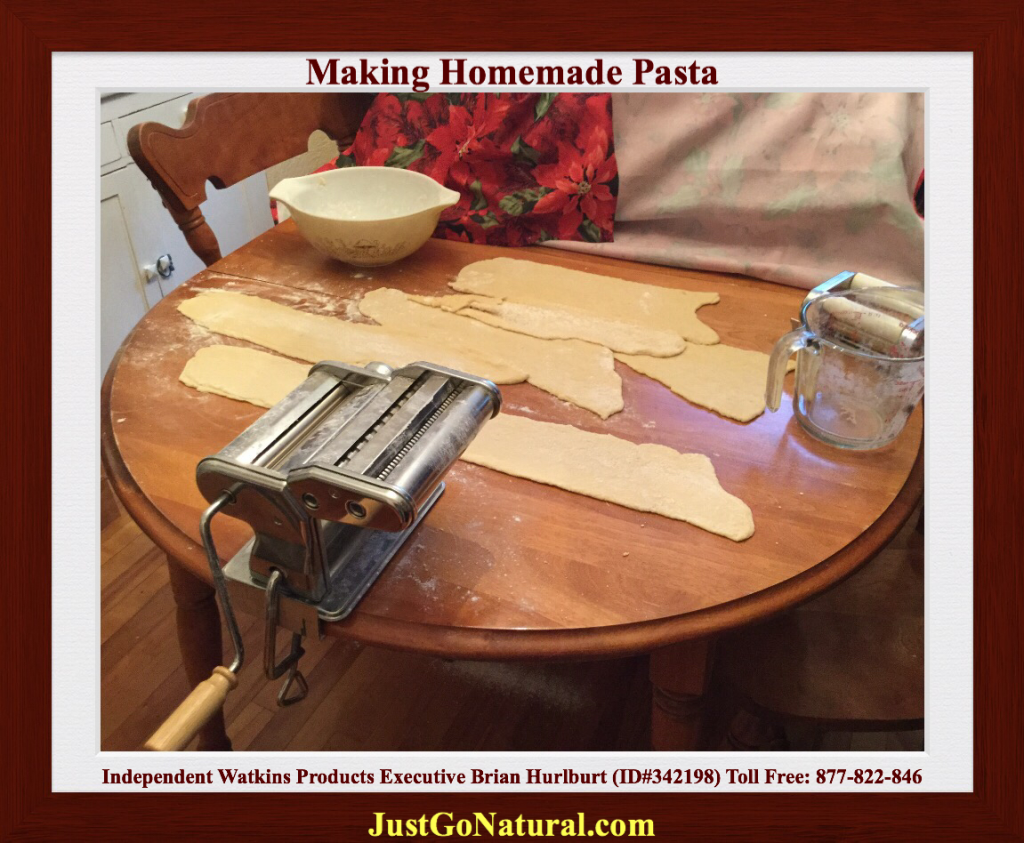 Click Here to Buy Ingredients Online
* Please enter the ID# of the Consultant who sent You here,
Or Use Mine... My ID# 342198