Watkins began back in 1868, over 145 Years ago, as an Apothecary Company because J.R. Watkins knew the importance of helping people. It's also the reason J. R. Watkins patented His Trial Mark Bottle and offered the first ever 100% Satisfaction Money Back Guarantee! While others were earning a quick buck by selling "Snake Oil", Watkins was developing a Business to last a lifetime!
As a result, generations later, Watkins Products Company has carried on JR's devotion to ongoing Customer Service, and putting the Customer first by creating a wide range of incredible top quality Watkins Products backed by Watkins 100% Satisfaction Money Back Guarantee!
Today Watkins is working to become the World's Most Trusted Natural Products Company!
This is not something new to Watkins, Watkins has long been a pioneer in natural living, utilizing the finest natural ingredients since 1868 and as part of our commitment to creating natural, effective products for bath and body, home care, remedies and organic flavorings, Watkins has pledged to act responsibly and make sustainable choices when it comes to our products, processes and people.
Watkins products are made according to strict quality standards and contain only natural, environmentally friendly ingredients from renewable resources. We're big believers in letting go, especially when it comes to eliminating artificial additives and colorings. In addition to a full line of plant-based home care products that are free of pollutants and biodegradable, we also have a full line of USDA certified 100% Organic Herbs and Spices and All-Natural Pure Extracts.
In many cases, the ingredients Watkins leave out of our product lines are just as important as the ones they put in!
J.R. Watkins Freedom Code, introduced in 2008, pledges to remain free of products that have been published as unsafe for consumer use or unnatural. This list includes ingredients such as ammonia, bleach, petrochemicals, sulfuric acid and formaldehyde. We're guessing you won't miss them!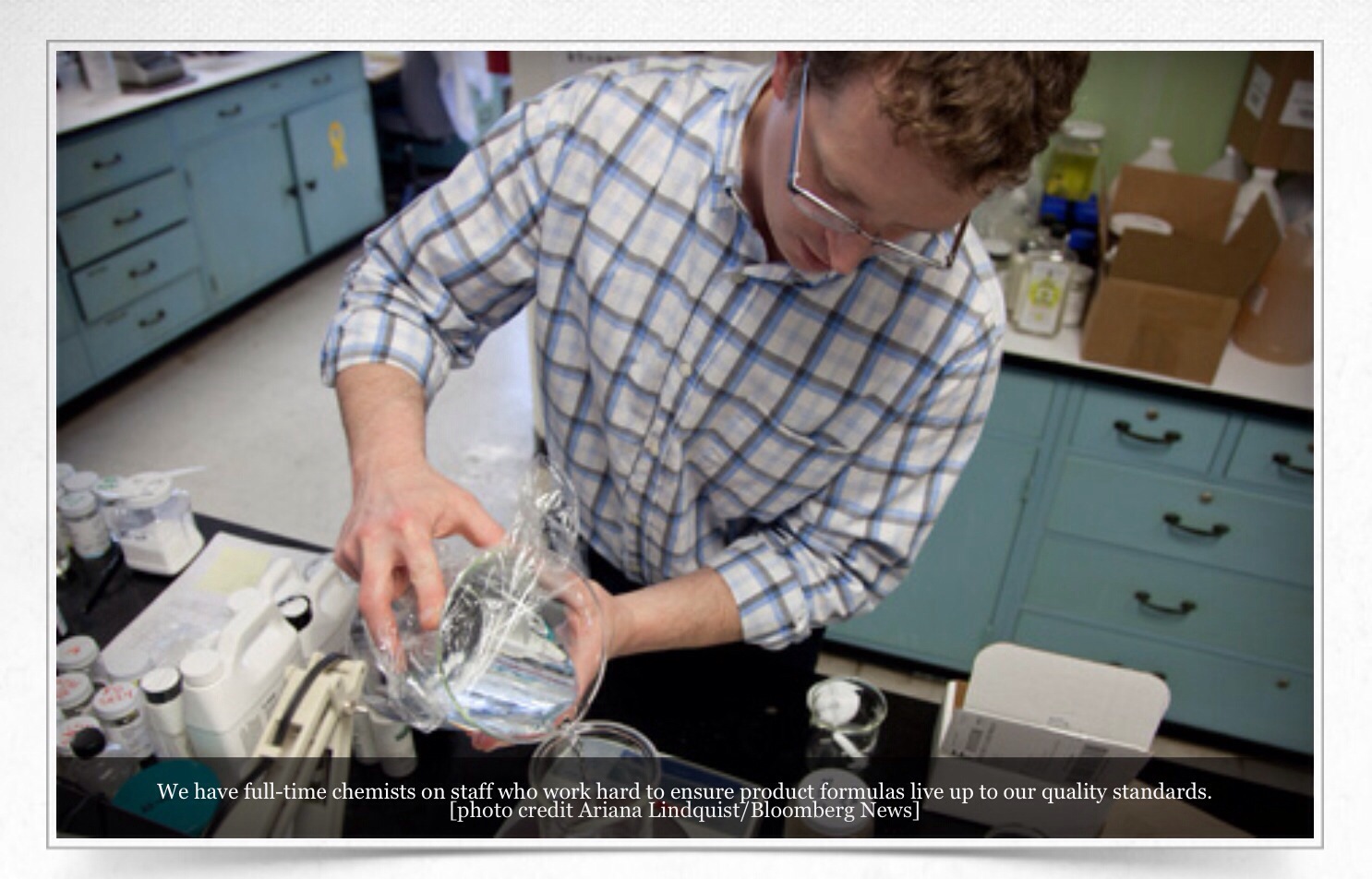 Watkins has implemented Processes to help insure Responsible manufacturing which are as important to us as the commitment to providing top quality natural, consumable items for everyday life. By utilizing gravity-fed filling, choosing soy-based ink, selecting biodegradable packing materials, implementing recycling programs and much more, Watkins is devoted to leaving the smallest environmental footprint possible. We look for ways to eliminate waste and streamline operations, while at the same time encouraging our vendors to use renewable energy and cut waste.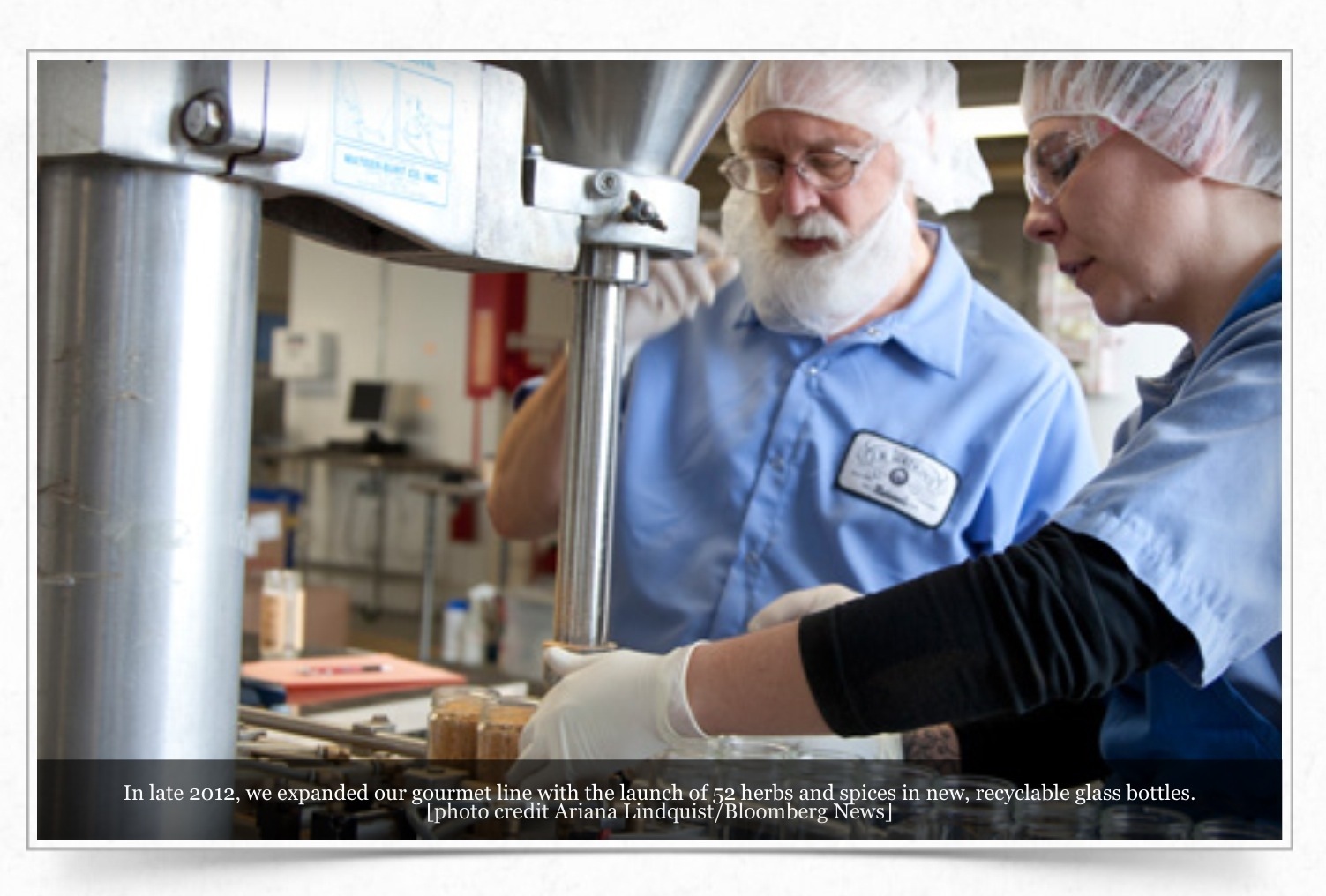 Yet, it's not enough to commit to sustainability as a company, without encouraging corporate employees, and sales consultants, to embrace sustainability, as well. In addition to celebrating Earth Day, Earth Hour and Bike-to-Work Day, Watkins started an annual Arbor Day tradition of giving all of our employees a tree to plant. (I'd love to see our Consultants doing this too!)
Watkins has also formed a sustainability committee, introduced a sustainable newsletter, and created an employee garden at our headquarters in Winona, MN that doubles as a sponsored garden plot for nearby Winona State University to use as a learning laboratory!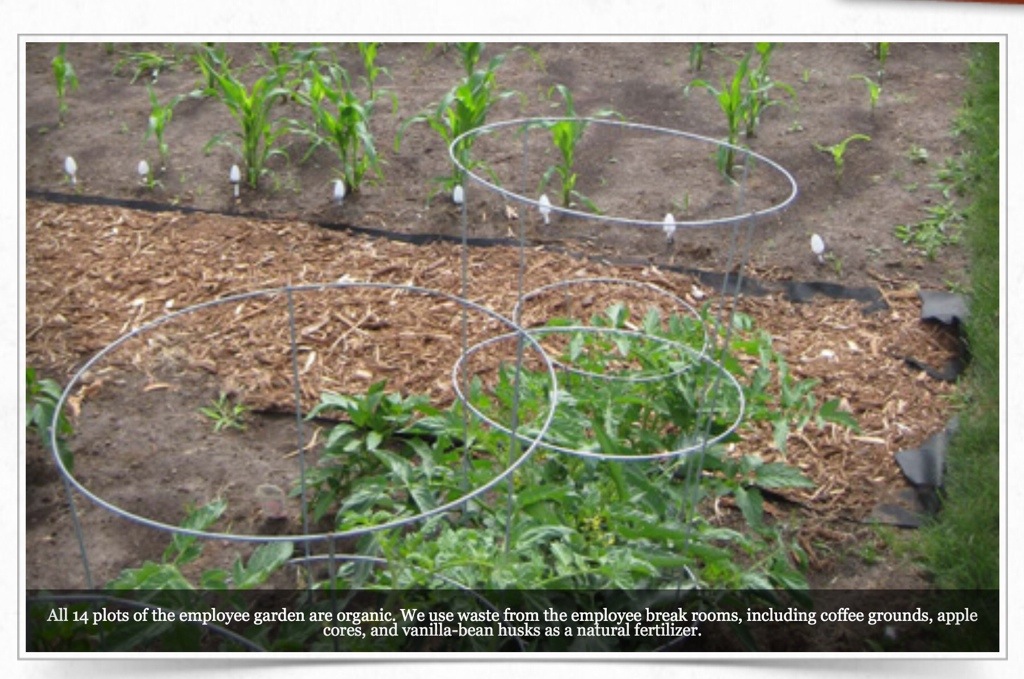 So, Watkins has combined the Right Products, with the best ingredients, and sustainable processes and the right people and could stop there and be miles ahead of the competition! However, I'd be a miss if I didn't mention Watkins Commitment to Community Involvement!
J.R. Watkins Naturals has supported the community of Winona, Minn. continuously for over 140 years. Along with numerous donations for various disaster relief initiatives, Watkins continues to support educational, cultural and humanitarian efforts nationally and locally.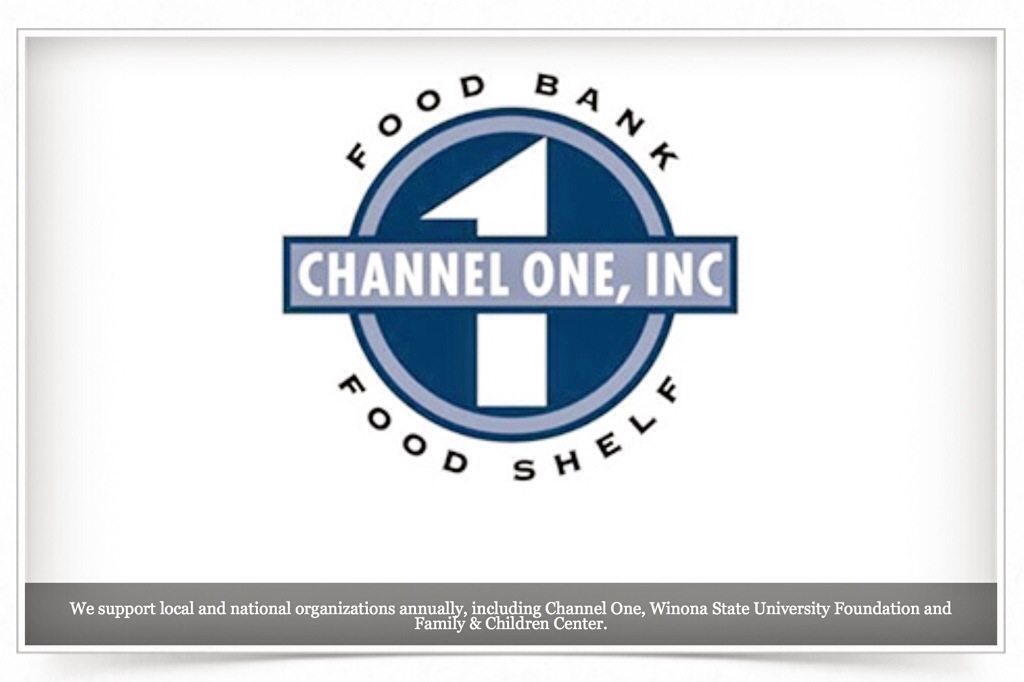 In fact, with Watkins Fundraising Program Non Profits, Community Groups, and Sports Teams,
Get a Free Watkins Membership, a Free Personalized Website, and
When Members, Supporters, and others order Toll Free, or Online,
Watkins takes the orders! collects the money! and delivers the Watkins Products, and
Watkins sends the Group 16% – 30% of the combined monthly Sales! (At No Cost to the Group!)
So, now it's time to Put The Green Power of Watkins Products to Work For You!
Wether you are looking for top quality, green products, at economical prices for You, and Your Faimily, or
You're looking for a way to earn extra income for You, and Your Faimily, or
You're looking for a great Fundraiser for Your Non Profit, Community Group, or Sports Team,
Put The Green Power of Watkins Products to Work For You!
The first step is to Contact Us…
Do we have a Watkins Products Consultant near You? Click Here to find out now!
If not, please consider what becoming a Watkins Consultant may mean to You!?
If You would like to
Receive a Watkins Sales Catalog,
Discover how You can Save 25% on all Your Watkins Products,
or Join our Team and earn up t0 39%
Please Watch our Intro Video


Jot down Your questions, and contact me…



Independent Watkins Manager
Brian Hurlburt (ID#342198)
Toll Free 877-822-8463