In a previous Blog Post I wrote about how after…
After Two Year with Watkins We have a Proven System for Success
I also wrote that recently, I had occasion to do some serious, soul searching!
Now, rather than repeat the details of the previous Post,
I'll let you read it for Yourself, and you'll also want to read,
Meet Gerri Oickle Watkins Team Building Incentive Achiever
These three Post really tie in well together.
It speaks to what it takes to develop a Business, really any Business, and
especially a Home Based or Network Marketing Business.
Certainly any Business where people are involved!
Thankfully Watkins is focused mainly on Watkins Products, Customer Service, and Business Development. Watkins Corporate staff really goes above and beyond to make the Business run smoothly and to provide the Tools and Support needed for those of us who work in the Field as Sales Associates. This combines with the training provided by our Team, from My Sponsor, Angela Horsfall, to Dawn Thompson, our Manager, and Watkins Executives Keith & Karen Hagen, our Watkins Executives! Together they provide over 45 years of experience in Watkins and well over 50 years in Sales and Marketing. So, we definitely have the best Corporate Support, Tools, and Development, combined with the best support and Training available anywhere!
Yet, it's not enough!
It did get us to Watkins Manager Level, and played a big part in our current success!
However, it's not enough!
We wonder, any of us who are in Home Based, and other businesses, why people sign up and then despite our best efforts, some of them do little if anything with the opportunity!
I believe that the missing link, the key to success in Business, especially people businesses, is the lack of personal commitment! Oh, yeah, we join, sign on the dotted line, pay our dues, and we may even make some head way, but yet, we know in our hearts, we're just not committed! We don't believe it'll work, we allow ourselves to become distracted, and many, in the Industry, quit!!!
The truth is that 90% of people who join a Home Based, Networking, or MLM, type Business quit, at least mentally within 90 days!!! With 50% of more Traditional Brick and Mortar Businesses failing within the first three to five years!
Thankfully Watkins, over all as a whole, has a 74% retention rate; in other words 74% of those who join Watkins renew the following year! While Watkins itself has been in Business for 143 years, since 1868! This is nearly unheard of within the Industry!
However, we can have all of this!
Wonderful Products, a Great Company, the Best Team Support, and yet, it's not enough!
There's still something missing!
It's what our Prospects hear in our voice, it's the body language people see when we approach, and it's the key! The Key to our success!
So, what's the Key? Some may assume I'm talking about experience, but experience alone still is not enough! So what is the Key to our Success?
Belief, is the Key!
The secret component held by all successful business owners,
online marketers, and home business people is The Power of Belief!
Now, that's not saying that in order to succeed you need to have that belief on day one!
It would be nice, very nice, if You did!
I did not! In fact the first 6 – 9 months with Watkins, it worked in spite of me!
I didn't belief it would work, I didn't believe, but I did do the actions needed to move forward! The first 5 Sales Associates I sponsored into Watkins I sponsored to prove it wouldn't work! It did! In fact 3 of those first 5 are still with us today!
Even when I became Manager after 9 months with Watkins, I still didn't believe it would continue! To be honest, I thought it was to good to be true!
Yet, I continued to plug away, working part time through 2010, I became the Top Consultant and Top New Manager of the Year!!! We built a Sales Team of about 25 Associates and we had about $32,000 in Sales for 2010!!!
Yet, I remained skeptical, despite the successes we were having!
Then in July 2011 the Watkins Leadership Conference took place, and to be honest I didn't even want to go! Yet, what I discovered there was a real business! With real training, no hype or dream session, just honest to goodness Product Training, Customer Service Training, and what I needed to run our Watkins Business as a real business!
I found the belief!
It moved from My Head to My Heart!
I'm not talking about a religious thing, I don't mean that!
It's more like knowing that effort equals results!
Yet, knowing that not just as a head knowledge, but really truly having the feeling, the knowledge, that it works! That when the effort is put forth, even on a part time, but consistent basis, the results will follow!
They, Watkins claims that on average those who attend Conference grow their Businesses by an average of 30%! Before I went I didn't expect it to happen! I certainly didn't expect it to happen within the first 30 days!
However, it did! I became Top Watkins Sponsor for the Month of August 2011 and by the end of August our Sales had surpassed our total sales for the previous year!
By Sept 2011 I became a Watkins All Star Team Member, (There are only 33 Watkins All Stars this year), and by the end of 2011 our Group Sales had doubled those 2010! It began working not only for Me! It also began working for those who decided to join our Team!
Now, one of those who joined our Team in August 2011 is Manager, and one who joined in November 2011 is qualifying as Manager this month!!!
What changed, my Belief! It moved from wondering if Watkins might work, to knowing that when we put in the effort the results will be there! We see it working for us, and we see it working for the new Associates who are joining our Team and putting in the effort!
Why does belief make such a difference?
Well, it self motivates, and encourages us to do more!
It actually does far more than that!
It comes across in our voice, in the way we present ourselves, and in our body language!
Customers, Associates, and Prospects see it, hear it, feel it, and know it, when we believe in what we are doing, and in what we are telling them and showing them!
This is a belief that goes beyond a head knowledge of what it is, and what we're doing, it's heartfelt! It's what makes us tick, it's what get's us excited, and it's what keeps us going, and people see that and they to begin to believe! Belief, real heartfelt belief, is contagious!
When I went from thinking it wouldn't work, to perhaps maybe, to knowing that effort equals results, and really believing, our Business began to grow! 30% in 30 days, 100% in 4 months! 200% in 6 months, and is still continuing to grow! Our Associates are seeing success, becoming Managers, and this year our Two New Managers will e going to Conference with Me!!!
If your looking for a great way to make a good income, one with lot's of side benefits, rewards, and success! Contact me! I'd love to discuss how Watkins may be the right fit for you too! I believe You'll succeed, if you are willing to invest the time and effort it takes!
If you'd like more information,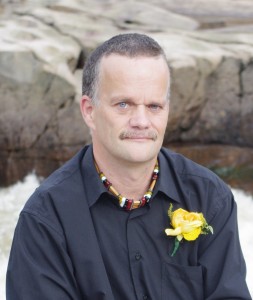 Please contact
Independent Watkins Manager,
Brian Hurlburt, ID#342198,
Toll Free 877-822-8463
You may also want to …
Visit Our Online Store
JustGoNatural.com