Pan Fried Herbed Red Potato made with Watkins Herbs and Spices!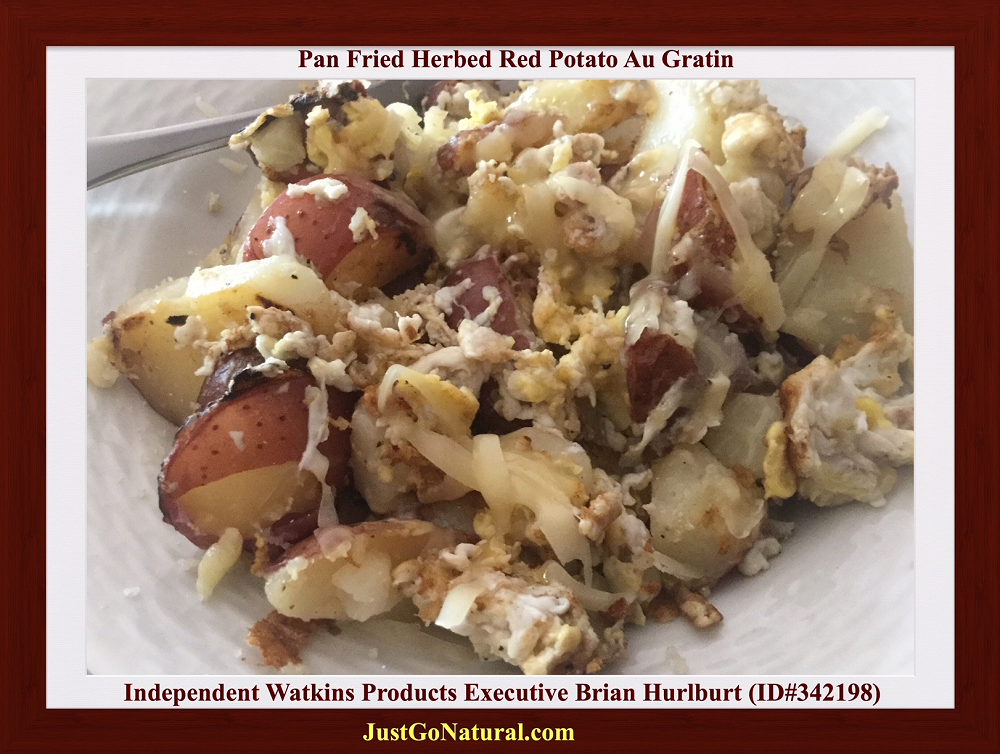 Simple to make, wonderful to eat, and something appreciated by the whole family. Begin by boiling your Red Potatoes. We use our leftovers!
Heat your Cast Iron, or other, Frying Pan, spraying it with Watkins Cooking Spray of course! Then cut up your potato, and begin to fry in the pan, you may want to add a couple extra sprays of cooking spray to help with browning. Sprinkle with Watkins Pepper, Watkins Garlic Sea Salt, and Your others favorite Watkins Herbs and Spices!
Then, add and egg or two and as it begins to fry, stir in with Potatoes.
Once it is ready, cook it to the tenderness you desire, but not to soft.
Then pour potatoes and egg mixture in a bowl, or onto your plate, and sprinkle with grated mozza, or other cheeze.
The taste is to die for!
Have questions? Call Me Toll Free: 877-822-8463
Need to Order? (((Click Here)))
Want to Earn an Income with Watkins Products? ((Click Here))