Our Watkins Products FaceBook Page tops 800 Likes and 700 of them have come about over the past 12 months!
This is a clear indicator that people love Watkins, and Watkins Products!
Of course, we knew that, but we were surprised to see how many of You also took time to Like our Page!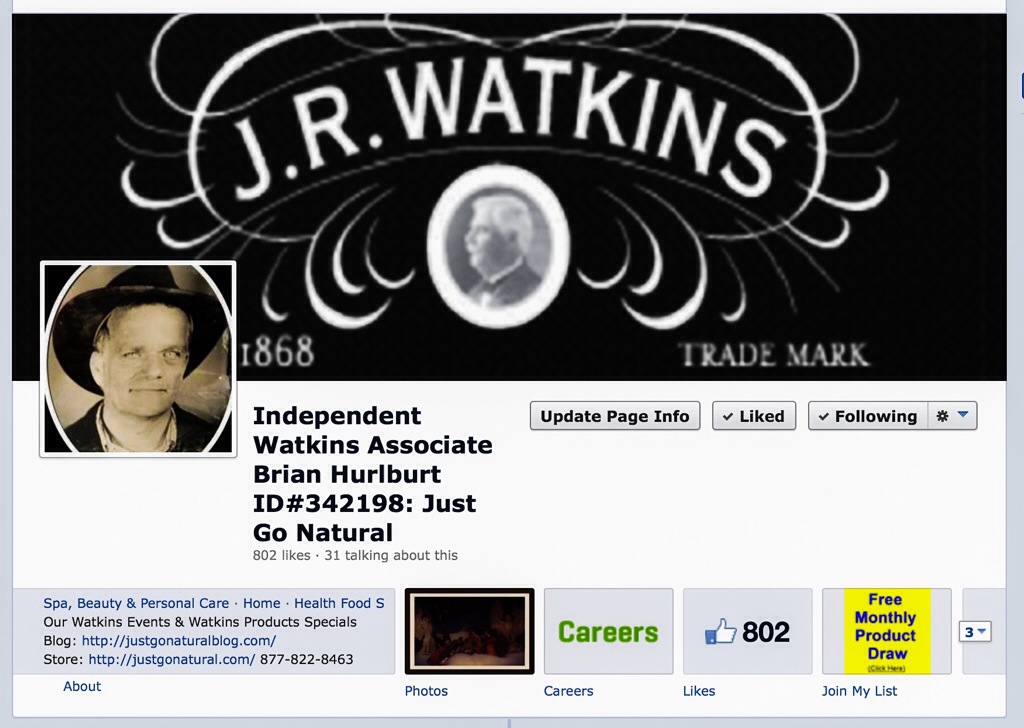 Click Here to Like it Now
I want to take this time to say Thank You to all of our Watkins Products Customers and all our Watkins Products Consultants!
Do we have a Watkins Products Consultant near You? Click Here to find out now!
If not, please consider what becoming a Watkins Consultant may mean to You!?
If You would like to
Receive a Watkins Sales Catalog,
Discover how You can Save 25% on all Your Watkins Products,
or Join our Team and earn up t0 39%
Please Watch our Intro Video


Jot down Your questions, and contact me…



Independent Watkins Manager
Brian Hurlburt (ID#342198)
Toll Free 877-822-8463