When I began my Watkins journey in Sept 2009 I never dreamed we'd have a Team of Watkins Products Reps that not only spans all ten Canadian Provinces, but nearly half the US States as well!
In fact when I first got my $40 Watkins Membership I wasn't even planning to do it as a business, let alone build a Business spanning the 10 Canadian Provinces and 23 US States! I simply wanted to get my own Watkins Products at a 25% Discount and be able to order some gluten free products for my neighbours who needed them! Never did I dream that less than 4 Years later I'd be presented with Watkins 1st Place Manager Award for all of North America!
It wasn't till I discovered the tremendous Customer Demand for Watkins Products that I began to see the potential to earn a real income and build a business to last many lifetimes! (Watkins allows for the Sale, or Willing, of our Businesses!)
After speaking on stage at Planet Hollywood in Las Vegas in 2011 and having a Helicopter Tour and Pic Nic Lunch with my Niece, and Watkins Manager, Michelle Hurlburt in the Grand Canyon that my view of our Watkins Business began to take on a different focus!
It was about that time, I set an Impossible Goal of having our Watkins Team grow to have Watkins Products Consultants in all 10 Canadian Provinces and all 50 US States! While we have awhile to go to have a Watkins Products Rep in all the US States we currently have Team Members in 23 US States, and as of this week …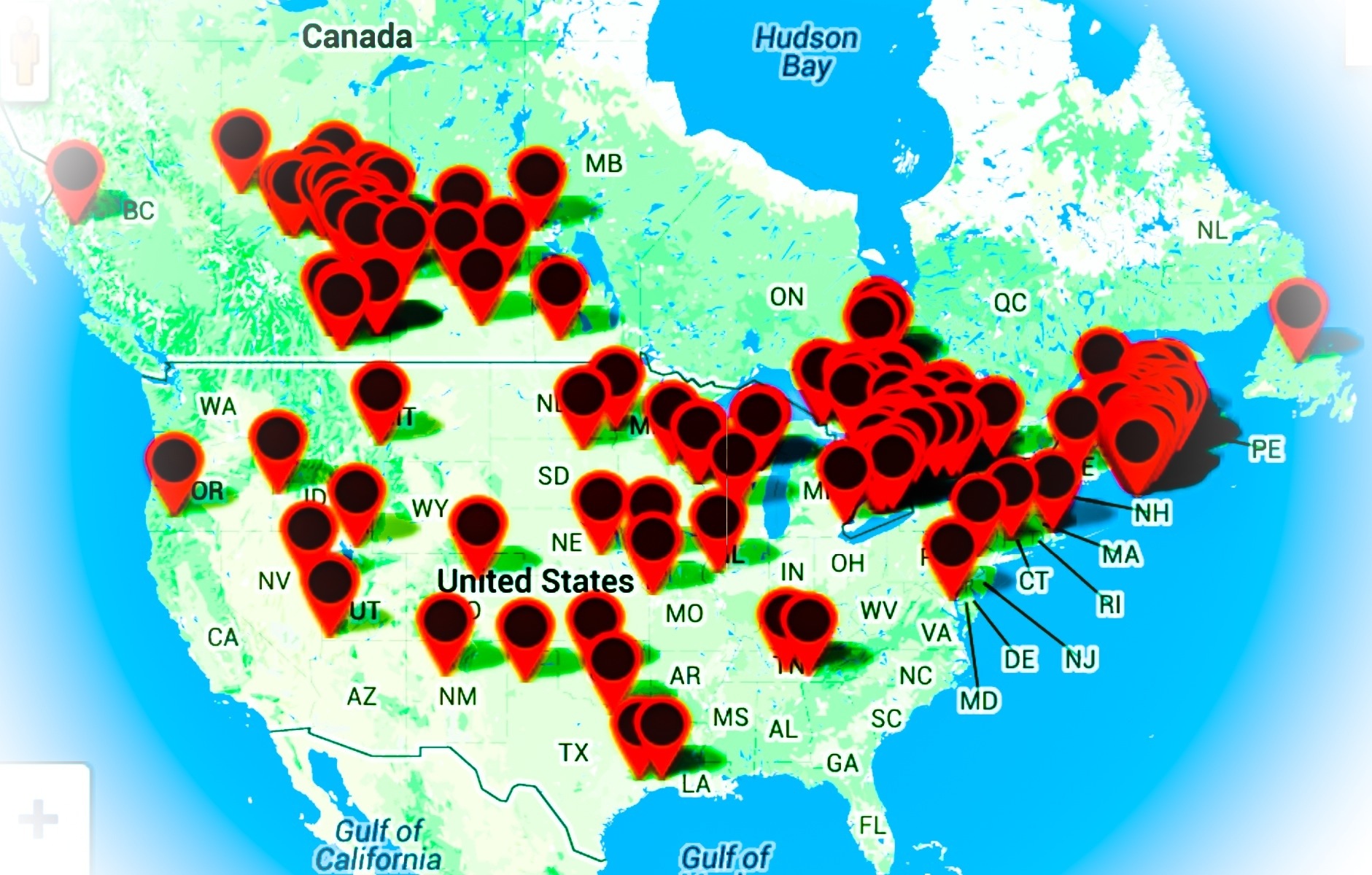 We now have Members of our Watkins Products Consultants Team in All Ten Canadian Provinces!
That's not to say We don't need more, we do, we definitely do!
The Population of Canada recently topped 35,000,000 and the
Population of the USA has topped of 317,000,000.
A total of 352,000,000 people in Canada and the US combined!
With Watkins Consultants company wide totalling about 20,000 and having nearly 1% of those on our Team, there are nearly 18,000 potential customers for every Watkins Consultant! Obviously, even if we look at say 6,000 Homes per Watkins Consultant there is no way our current Watkins Consultants can fully service the Customer Demand for Watkins Products!
In fact there are only about 1% of North American Homes that have a Watkins Product in them! So, there's lot's of room to expand, the opportunity is great and the workers are few!
So, while we are definitely celebrating our having at least one of our Watkins Products Consultants in All 10 Canadian Provinces, and at least one in 23 of the 50 US States, really we are just getting started!
My Question for You is…
Do we have a Watkins Products Consultant near You? Click Here to find out now!
If not, please consider what becoming a Watkins Consultant may mean to You!?
If You would like to
Receive a Watkins Sales Catalog,
Discover how You can Save 25% on all Your Watkins Products,
or Join our Team and earn up t0 39%
Please Watch our Intro Video


Jot down Your questions, and contact me…



Independent Watkins Manager
Brian Hurlburt (ID#342198)
Toll Free 877-822-8463