Our First Christmas Market is at The Brundage Point River Centre, 4 Ferry Rd., Grand Bay, New Brunswick E5K4V3, today (13 Nov 2015) from 2-6pm. While We'll be there with Watkins Products, there are expected to be about 20 Vendors of all sorts. It promises to be a great day!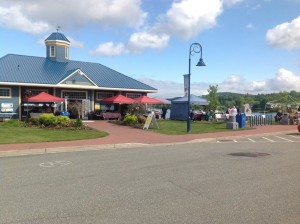 Come See Us at the Market, this is the same location where we attended the The Brundage Point Weekly Market all last summer.
We hope to see You there, let us know You read this Post and We'll let You know about our Specials for our FaceBook and Blog Followers.
Have Questions about the Market? Contact Faye G. at (506) 763-2912
Have Questions about Booking the Brundage Point River Centre for an Event?? Call (506) 738-6406
Have Questions about Watkins Products, or Earning an Income with Watkins???
Contact Me

Independent Watkins Products Manager
Brian Hurlburt (ID#342198)
Toll Free 877-822-8463