Watkins New Deet Free Insect Repellent is now available in Canada …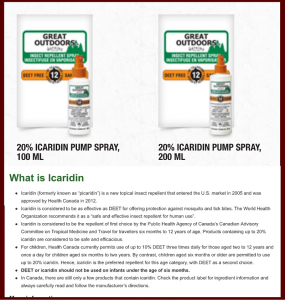 These New Deet Free, Icaridin Insect Repellents,
Promise up to 12 hours of protection!
This "Deet"Free Repellent should make a
great addition to our already popular
Deet Based Repellents!
So popular they often sell out!
So get them now!
This is also one reason we need more Reps!
With Products like these, no wonder we need Sales Reps for Watkins Products!
For More Info Call Me Toll Free: 877-822-8463
To View these and All our Insect Repellents, and other Watkins Products ((Click Here))
To Discover how You can Earn an Income with Watkins Products ((Click Here))