Monosodium Glutamate (MSG) Free Watkins Products are one of the reasons I love Watkins! Imagine being able to have a nice sweet, slightly smokey, BBQ Sauce that has NO MSG ADDED!!!
Now imagine also being able to have a whole product line, Watkins Products, that have no Monosodium Glutamate (MSG) added… Well, that's the world of Watkins Food Products, not to mention the 25% Discount I get with my ($39.95) Watkins Membership!

So, are Watkins Products truly MSG Free?



Truth is, in my opinion, there's no such thing as MSG Free Products! From Watkins, or other Companies! The reason I say this is that although Watkins adds NO MSG, Monosodium Glutamate is naturally occurring in many Natural Food Items, such as mushrooms, tomatoes, and chicken, to name a few! So, really, I'm skeptical about any Product from any Company being MSG Free! Also, despite the Title of this Blog Post, Watkins does not claim "MSG FREE", however, it does not add MSG to it's Food Items!
While some people, I'm one of them, have experienced unpleasant symptoms after consuming foods with MSG. Watkins adds no MSG to any of its products; however, MSG does occur naturally in a wide variety of foods, such as Parmesan cheese, mushrooms and tomatoes, and is present in flavoring agents such as hydrolyzed proteins and autolyzed yeast extracts.
In the case of hydrolyzed protein products (such as in Watkins Soup Bases and Barbecue Sauce, the glutamate that is present is the same as that found in fruits, vegetables, meats and grains. Also, an 8 ounce serving of broiled chicken breast contains 15 times more free glutamate than an 8 ounce serving of Watkins processed food containing HVP (hydrolyzed vegetable protein)!
"Free glutamate is alleged to be the cause of "Chinese Restaurant Syndrome"
Another thing I really like about Watkins is they don't hide behind "proprietary formulas" and when you want in depth product information, it's nice to know Watkins strives to be transparent and provide the needed information and the best way to get information about specific Watkins Products and the ingredients in Watkins Products is to phone 1-800-WATKINS (928-5467) or view the specific Product Ingredients at JustGoNatural.com
Of course, you are also welcome to contact me…
Independent Watkins Manager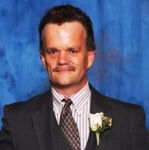 Brian Hurlburt (ID#342198)
Toll Free 1-877-822-8463