I recently asked our new Watkins Associate what She thought about Watkins and what Her first impressions were, here's what she wrote…
There are many crossroads during a lifetime, those diverse pathways which loom before us, forcing us to make decisions whether we want to or not.  You know the decisions I'm talking about; how do I achieve balance in my life? How do I maintain a healthy lifestyle? How do I make time for the important things in life like family, travel, and hobbies? How can I do whatever I want, whenever I want?

Sometimes our lives are seemingly full, but we need to refurbish our lifestyles in order to reap optimum enjoyment from each day.

There are advantages and disadvantages to working full time. I know logically, there are advantages to committing to full time employment, but I have yet to determine what they are. On paper, they may be logical, but personally, they're not practical for my lifestyle and make-up.
Other than for the regular paychecks and perhaps the hope of a pension someday, there is not much else to reap from working full time. The only exception to this statement is the individual who is passionate about their work, those dedicated men and women who eat, sleep, and breathe their work. These people have indeed answered their calling and thumbs up to these lucky ones.
I have been in the work force for twenty-three years, bouncing from job to job just to make ends meet. I did. I made ends meet. Often I did more than that. My hard work paid off. I was able to attain certain luxuries and material possessions.  I also bounced from job to job because I could not decide what I wanted to be when I grew up.
We all have our wish lists, whether we admit it or not. My wish was to get up in the morning and write and garden and take pictures. I want to enjoy as many play days as possible. I want to jump on planes and explore foreign places. I could not zero in on one thing to do for a living.  I wanted to do EVERYTHING.
In the morning, I like to sit in my rocking chair and drink coffee and read magazines for as long as I want.
My wish is to walk in the sunshine at 3pm and wade in ocean waters on a whim.
I like to run a bath and sit there in essential oils in the candlelight for as long as I please, without having to rush into bed so I can get up in the morning to go to work.
I sometimes like to stay up late and watch television.
I am not built to be up at seven in the morning, be to work by eight, get home at five, have dinner on the table by six, be in the bath by eight, and into bed by nine. To me, that is torture, and such a regiment for me leads to illness.
I am not built to work under fluorescent lights for eight hours a day. I am not built to be a slave to someone else.
I am not built for monotony, performing the same tasks day after day. I like variety. I like change. I like spontaneity. I like to do whatever I want, whenever I want, because that is what makes me happy and healthy.
At forty years of age, I am proud to announce that I have it figured out. I have found a means by which to support myself while also allowing freedom into my life. I am free to do what I want, when I want, because I am a Watkins Associate.
As a Watkins Associate, my life is full of everything!
My wishes have come true, because I can do what I want, when I want.
For more information on Watkins, Watkins Products,  or discovering how Watkins can give You the opportunity to Earning an Income and still have time to do the things that are important to You, please Contact Watkins Associate Angela McMullen (ID#395334) at 902-245-6527.
Or, if you have questions Your always welcome to contact me directly …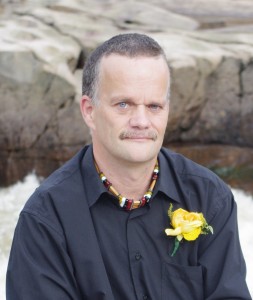 Please contact
Independent Watkins Manager,
Brian Hurlburt, ID#342198,
Toll Free 877-822-8463
You may also want to …
Visit Our Online Store