Team Building Incentive Achiever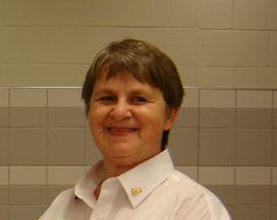 Gerri E. Oickle
Brian W. Hurlburt, Upline Manager
Karen & Keith Hagen, Upline Executive
Gerri says, "Being a Watkins Associate means that I am part of a company that I have known and trusted for as long as I can remember. When I was growing up, we always had Watkins products in our home, and many of them were used daily.
When I was asked to join the Watkins team…
I was hesitant because I have had terrible experiences with different companies,
but I totally trusted my sponsor, Brian Hurlburt, so I agreed.
From the very first day, we were off and running!
In the beginning, I sponsored people so they could have the advantage of getting the products they wanted at a discount because they had limited incomes. Then I started sponsoring people because I really needed help. We live in a rural area, and many people wanted our products—I simply couldn't get to everyone by myself. The most important aspect of our group is that we are a team!
When Brian first sponsored me, I told him that because I didn't know anything about how Watkins worked, I was going to bug him often. His reply was that he loved to be bugged. Well, I have certainly kept up my promise, but so has he. We talk almost every day about things I should be doing.
My goal at this time is to make Watkins products available to every household in Nova Scotia. Right now we are working on Digby County—we will go on from there! It is so important to me that everyone is able to have actual natural products to use instead of the bogus ones that are available in stores.
I am looking forward to attending the Watkins Leadership Conference in Las Vegas in April! My only regret is that our whole team cannot attend—but then again, there's always next year!"
Congratulations to our Team Building Achiever Gerri Oickle!
See Gerri's Watkins E-Associate Web Site
Associates who qualify for the Watkins Team Building Incentive have met Watkins criteria of having advanced to Manager in November,
and maintained their title, and had five or more personally sponsored Associates at the end of December.
Could you use an extra $500?
Simply join us as an Associate and together we'll help you to generate $300 (200 points) in Personal Sales, and $3000 (2,000 points) in Group Sales!
Then do this in three consecutive months, and personally sponsor 5 Associates,
and you'll be a first time Manager and Team Builder Achiever!!!
Think about that for a minute, that's less than $20 in Daily Sales, from you,
and each of your 5 personally sponsored Watkins Associates!
$20 in daily sales x (You + 5 Associates) = $120/day in sales!
$120/day in sales x 30 days = $3600/month in Sales!
Remember also, the $500.00 Team Builder Achiever Bonus is in addition to your regular Commissions and other Bonuses!!! So, $500 is just the start!!!
For more information on Watkins, Watkins Products, or earning an income with Watkins,
please contact Independent Watkins Manager Gerri Oickle (902-467-3671)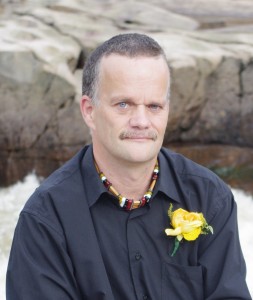 Or contact me,
Independent Watkins Manager,
Brian Hurlburt, ID#342198,
Toll Free 877-822-8463
You may also want to …
Visit Our Online Store
JustGoNatural.com