CBC Television's Market Place exposes their "10 worst household products for greenwashing"
'The word natural is totally unregulated.' and Market Place takes aim at products that are seen as "green" that may just be "Greenwashing" Consumers!
Lousy Labels, including words such as biodegradable, natural, and non-toxic, may just be empty environmentally friendly promises! We see these words plastered across many household and personal care, products, and a Marketplace investigation, held earlier this year found that a number of them amount to little more than greenwashing!
"There's so much greenwash on shelves today, it's just overwhelming" says Adria Vasil a columnist and author of the Ecoholic book series. Which includes such books as
Ecoholic: Your Guide to the Most Environmentally Friendly Information, Products, and Services
and Ecoholic Body: Your Ultimate Earth-Friendly Guide to Living Healthy and Looking Good
Figuring out whether products are actually environmentally friendly can be challenging since companies don't have to post the ingredients on cleaning products! Most Name, and Store, Brand personal care products are the same!
That's why for me and my house we use Watkins Products, purchased at JustGoNatural.com.
Watkins Products, are not tested on animals, and avoid, or do not use, many of the chemicals included in so called green natural store brands!
Many Watkins Products, Watkins Naturals, are independently certified by the
Natural Products Association (NPA) as being 95 – 100% Natural and Naturally Processed.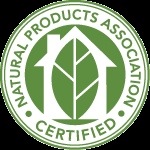 Watkins developing products, that meet NPA Standards, is part of Watkins desire to become "the most trusted natural products company" and has seen Watkins become the only Direct Selling Company to earn the
Seal of the Natural Products Association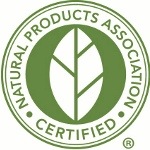 If you have questions about Watkins Products please contact Independent Watkins Manager Brian Hurlburt at 877-822-8463 (Toll Free) or visit our Site at
JustGoNatural.com
.