Watkins has been providing Hard Working Natural Watkins Products for 145 Years!
Put Watkins Products to work for You, and make short work of house work today, without burning the house down!


Here are just a few Watkins Products that can save You hours and leave your home feeling clean and fresh without harsh chemicals! Natural Products that really work!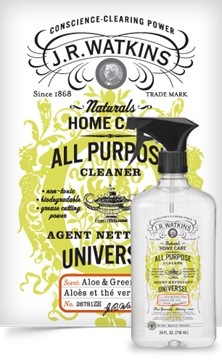 Use Watkins All Purpose Cleaner To rid your home of dirt and grime without using harsh toxins. J.R. Watkins Naturals All-Purpose Cleaners quickly remove grease and grime from most surfaces. You'll find hundreds of uses for this streak-free, earth-friendly cleaner. It's great for appliances, sinks, countertops, stainless steel, fixtures, floors, walls, sealed granite, tile and more!
Then for the little clean up jobs use …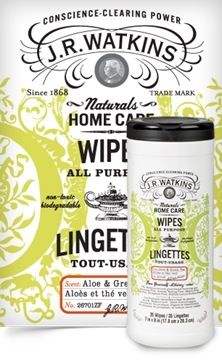 With Watkins Wipes convenience is combined with natural cleaning power in this ready-to-use, all-purpose wipe. No water, suds or rinsing required! Wipe away dirt and grime with these durable, disposable wipes. When you're done, you can toss the biodegradable wipes without harming the environment. These wipes are even flushable and safe for septic tanks!
For airborne pollutants use…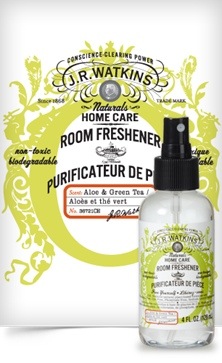 Use Watkins Room Rrshener to eliminate odors in every room of your home with a light mist of our essential oil room fresheners. Our natural formulas create a delightful, long-lasting ambiance. Each spray bottle contains more than 600 sprays!
For tough jobs in the bathroom, we have…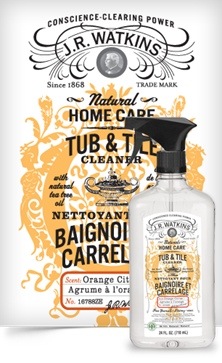 Watkins Tub & Tile Cleaner, one of my favourites!
Drive away hard water stains and soap scum with this environmentally friendly cleaner that is safe for your septic system. Free of phosphates, this spot-free formula won't irritate sensitive skin like other cleaners. If you wouldn't put dangerous chemicals on your skin then don't use them to clean your shower!
For cat people, it also works wonderfully well at getting rid of those dried hair balls that often appear in out of the way spaces!
To help get rid of grime in the Toilet Bowl turn to …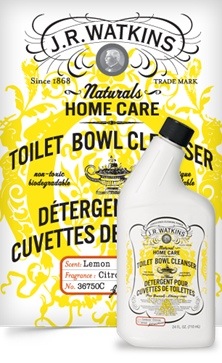 J.R. Watkins Naturals Lemon Toilet Bowl Cleanser works against calcification and hard water stains on your toilets, sinks, tubs and tile. Made from replenishable and sustainable ingredients, our Toilet Bowl Cleaner is one of the least acidic or caustic cleaners on the market. No harsh chemicals mean no harsh fumes, and it's safe to use with septic systems.
I still remember the day I tried to create a demo for this product. I stood a few pennies on end in a small Mason Jar and squirted in just enough to cover the pennies half way. Thinking it would leave a distinctive line, showing clearly how well it works! Then, because I was already at a Community Event, I spent a few moments talking with a Customer, and returned to the jar…. To my amazement … The Toilet Bowl Cleaner had climed the penny and all my pennies were sparkling clean from head to toe! Now that's the kind of Toilet Cleaner I want working for me! Watkins Toilet Bowl Cleaner!
One other job we can all use a bit of help with is Windows!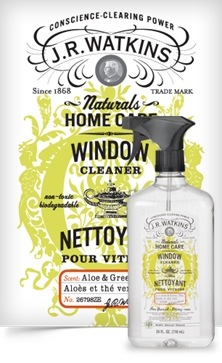 Give your windows, mirrors, glass tabletops and other hard surfaces around your home a lustrous, streak-free shine with J.R. Watkins Naturals Window Cleaner. The easy-to-use spray-and-wipe formula gently lifts away grime, dust and fingerprints. The coconut-based formula won't break down window films and is ideal for tinted windows!
Would You like more information on how Watkins Home Care Products can save You time and money!? Contact Independent Watkins Manager Brian Hurlburt (ID#342198) at 877-822-8463 (Toll Free)
Would You like to save 25% on ALL Your Watkins Products? You can, for just $39.95 you can become a wholesale shopper! Contact Independent Watkins Manager Brian Hurlburt (ID#342198) at 877-822-8463 (Toll Free)