Lyme Disease in Canada , especially some parts of Canada, is not a new thing! However, to see the Government of Canada taking measures to address Lyme Disease in Canada is! It is also a strong indication that Lyme Disease in Canada has become a National Concern that needs to be addressed and should be of concern to all Canadians and those visiting Canada. For more information about Lyme Disease in Canada please refer to Lyme Disease in Canada – A Federal Framework.
Obviously, the best way to deal with Lyme Disease is to help to prevent it! While totally hiding out at home with the windows locked and the doors bolted may keep You safe, it isn't particularly conducive to a healthy lifestyle! So, for those of us who will continue to go outside, and even enter those deep dark forest, meadows, and other areas frequented by Ticks, there may be other options! One of these is to use an Insect Repellent.
However, some people fear the chemicals contained in these Repellents, especially the Risks of DEET.
So, let's see what Health Canada has to say regarding DEET…
Insect repellents containing DEET can be used safely when applied as directed and in the right concentration, depending on age.

The right concentration of DEET for:

adults and children older than 12 years old is up to 30%
children aged 2 to 12 years is up to 10%

you can apply the product up to 3 times daily

children aged 6 months to 2 years old is up to 10%

you should not apply the product more than once a day

For children younger than 12 years old, do not use a DEET product on a daily basis for more than a month.

For infants younger than 6 months old, do not use an insect repellent containing DEET. Instead, use a mosquito net when babies are outdoors in a crib or stroller.
So, it seems that DEET is the lesser of two evils so to speak. Which according to Health Canada can be used safely when used as recommended.
Not only is a DEET based Repellent recommended for Lyme Disease, but Health Canada also cites the following as potentially serious diseases:
By the way, the findings of Health Canada regarding DEET and using an Insect Repellent containing DEET is
echoed by the Environment Protection Agency in the USA. ((Click Here to read the EPA Report)).
So, for Me and My House, We will use Watkins Insect Repellents which do contain DEET at the levels recommended by Health Canada.
Watkins says Watkins Insect Repellents …
provide proven safe protection against Lyme disease-carrying ticks, encephalitis-carrying mosquitoes, biting flies and other pests.

Repels stable flies, black flies, sandflies, mosquitoes, ticks and fleas.
* Sandflies, are also known as Sand Fleas or No-See-Ums
Another reason we love Watkins Insect Repellents is because, while they do contain the recommended levels of DEET, they do not contain the myriad of other chemicals often found in other brands of insect repellents. Thus, they have little, if any, smell! ((Even Deer Hunters use them!!!))
Now, this all adds up to provide a definite opportunity for those wanting to earn an income while helping others avoid the insects that carry the increasing number of diseases that are becoming more prevalent, and more of a concern in Canada and other areas. It's not often we can earn an income while helping others! Yet, that is exactly what we do with Watkins Products and Watkins Insect Repellents.
Thus we are looking for people who like to help others, and who want to earn an income in the process!
To become a Watkins Products Consultant, or get more information, please call Toll Free 1-877-822-8463.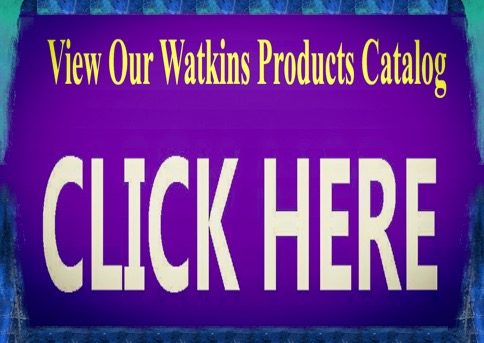 * Please Note: Watkins Insect Repellents are only available for sale in Canada.