We are very please to have our first Watkins Products Associate in Alberta, Canada.
We're especially pleased that it's Lois Titus!
Lois joined us in October 2011 and quickly became a Silver Consultant in November,
Lois' first full month with Watkins!
Lois says, "I live just outside a small town, Lougheed, Alberta, and before I signed up with Watkins to become an Associate I was looking through the website and I didn't realize just how much product there was. The only thing I remembered from Watkins products were the Medicated Ointment and the Petro-Carbo salve." 
Watkins has about 300 Products these days, everything from Natural, Organic, Gourmet, and even Grocery and New Baby Care Products!!! However, one reason we need new Watkins Associates throughout Canada and the United States, is that few people know what we really have! Despite the fact there is about 1 Watkins Associate for every 800 Homes on the Canadian Prairies, and one would think there's no room for expansion … there are areas where people are just waiting for a Watkins Associate to call on them!
Lois says, "I never thought that in my first month of becoming a Watkins Associate I would be a Silver Consultant, without having a team under me!"

When we consider that there are over 119 Million Homes in Canada and the USA and only about 9,000 Watkins Associates… that means there is over 13,000 Homes per Watkins Associate! That's over ten times the number of homes per Watkins Associate as on the Canadian Prairies, and yet Lois found it surprisingly easy to reach Silver Consultant Level, on Her own! What an opportunity for those becoming Watkins Associates today!
So, we asked Lois, "What She did to become a Silver Consultant with Watkins!?
"I started asking around to people who used some of the products and they all loved them! So then I started asking around to see if anybody knew of anyone who sold them and there were very few people around here that sell it.  So then I decided to Join as an Associate, at least that way I could get a 25% discount on what I wanted, and I could sell it to the few people I found that were wanting product but had no one to buy it from! …
Little did I know that those 4 or 5 people would turn into about 15 people. I didn't even really try hard to sell it. I would just mention to people that I am selling Watkins products and if they wanted a catalog I could get them one. Everyone I mentioned it to seemed happy that there was a Watkins Associate that they could order from and they all had their own story of their favorite products! This helps me as well, because if I haven't tried a product that someone asks me about, I have a story to tell about it"
When asked what She, and Her Customers, think of Watkins Products, Lois responded, "I'm not surprised at how much people love the products because they are great, and there is nothing so far that I have tried myself that I'm not satisfied with!"
We went on to ask Lois what Her over all opinion is, and what She'd like to see happen next?
Lois says, "My overall experience with Watkins so far has been amazing and I can't wait to see where this journey will lead! I m excited to see where I will go with Watkins and I can't wait to start building my own team, and to hear what stories they will have about their Watkins experience and memories."
We look forward to working with Lois, and helping Her as she begins to grow Her Team of Watkins Products Sales Associates. We're sure they too will have many wonderful experiences and create many meaningful memories for them, and their Watkins Customers!
If your looking for Watkins Products, or if you, or someone you know, is looking for a great, fun, way to earn some extra income, contact Lois Titus at 780-386-3733 or
Visit Lois' Watkins Products Online Store!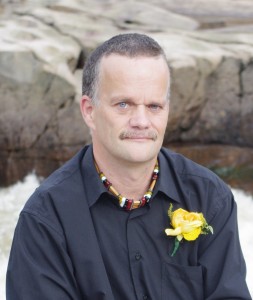 If you have additional comments,
questions, or suggestions …
Please feel free to contact me today!
Brian Hurlburt,
Toll Free 877-822-8463.
"Recipient of the
Top Consultant &
New Manager of the Year
Awards"
Visit our Online Store: http://www.JustGoNatural.com